Rapid Cell Culture Contamination Detection
The Celsis Adapt™ cell application was designed for cell-containing samples, such as in-process quality control samples from cell culture manufacturing and rapid sterility testing of cell-based therapies. The Celsis Adapt™ provides a reduced time-to-result of less than seven days versus the 14 days needed for the longer compendial test. 
Reducing the Time to Result for Cell Culture QC Samples
There are many steps during the standard biomanufacturing process requiring quality control (QC) sample testing, from upstream processing steps in cell culture through fermentation, to downstream purification and fill/finish. Many upstream in-process control samples contain cells, which require additional sub-culturing steps when using traditional growth-based tests on top of the 14-day sterility test commonly employed. These lengthy incubation periods impose unnecessary operational challenges to manufacturing while production continues at risk. 
Overcoming the Challenges
When a contamination event occurs, not only is overall batch yield and productivity impacted, but additional loss of time, money, and materials used to remediate the contamination are incurred if not detected as soon as possible. These unforeseen costs can be reduced greatly when rapid microbiological methods are implemented that can detect cell culture contaminations. Unfortunately, due to the presence of cells, quality control microbiology labs have encountered challenges implementing growth based rapid microbial methods due to background interference. 
Download the Celsis Adapt™ Product Sheet
Results in Seven Days for Samples Containing Cells
The Celsis Adapt™ system removes production cells and debris, leaving only potential bacterial, fungal, and mold contaminants behind, allowing for rapid analysis on Celsis® luminometers. Results can be obtained in only 7 days for cell-containing samples, reducing the time-to-result by more than 50% in many cases. When considering the additional applications for Celsis ATP bioluminescence, including rapid sterility testing for product release in 6 days, companies can now utilize a single rapid microbiological method for the entire pharmaceutical production process.
Our Rapid Microbial Detection Systems for Cell-Based Samples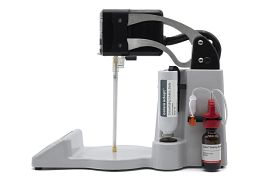 The Celsis Adapt™ is an accessory instrument for Celsis®rapid detection systems, intended to prepare and concentrate samples containing components that interfere with the background and ATP-bioluminescence detection signal, expanding the application portfolio for Celsis® luminometers.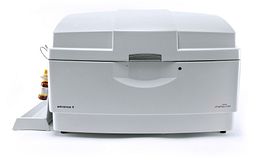 Charles River recommends combining Celsis Adapt™ sample concentrator with the Celsis Advance II™ luminometer for rapid testing of cell culture samples and cell-containing quality control samples. Capable of running 120 assays per hour, this instrument is best suited for high throughput pharmaceutical bioprocessing.
 
The Celsis Adapt™ sample concentrator is also compatible the smaller Celsis Accel® luminometer. With a throughput rate of 30 assays per hour, this instrument is a smart option for contamination control for small to midsize biopharma manufacturers, or for optimizing quality testing during research, commercialization and cell culture process development.  
 
Celsis Adapt™ Product Details
Frequently Asked Questions about Rapid Microbiological Method Applications for Cell Culture Samples