Fungal & Bacterial Identification Lab
Accurate microbial identification of environmental isolates improves reporting capabilities, facilitating full investigation of root causes for contamination and informed decision-making.
Webinar: Taking the Worry out of Your Microbial Identification
 
In this on-demand webinar, you will walk through microbial identification technologies and learn about interpreting results into meaningful data.
With accurate data, it is possible to fully understand issues that arise and develop an appropriate plan to reduce production recovery time and minimize the impact to the supply chain cycle. Our fungal and bacterial identification lab offers reliable results, fast turnaround times, and a secure web portal for microbial identification data.
We've driven the development and adoption of the most progressive fungal and bacterial identification lab technologies to improve our clients' environmental monitoring, reduce their costs, and protect their brands.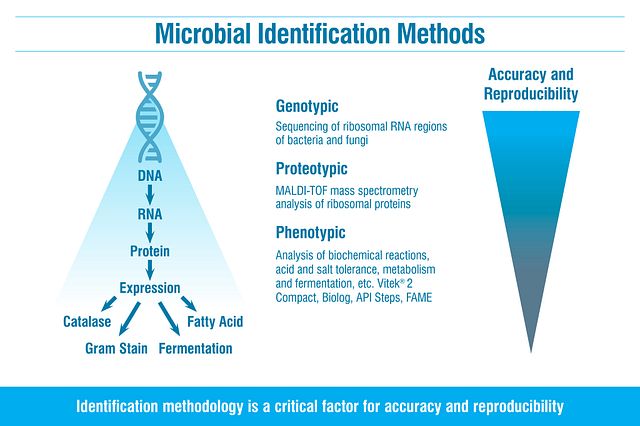 Our microbial identification portfolio offers:
Over the last 20 years, our fungal and bacterial identification lab has tested and identified more microorganisms than any other company or service laboratory, which has allowed us to develop and refine validated, proprietary microbial identification databases and methods of interpretation that are unrivaled in the industry.
 
Don't jeopardize your brand. Identify with precision and increase your confidence of releasing safe products to your customers.
Follow three easy steps to start sending your Environmental Monitoring (EM) program samples to any of our nine fungal and bacterial identification labs around the world.
Frequently Asked Questions (FAQs) About the Accugenix® Fungal and Bacterial Identification Labs