Submit .ab1 Files for Interpretation
The AccuBLAST® service enables customers to submit their .ab1 data files to Charles River for comparison against our best-in-industry Accugenix® sequence libraries. Our expert phylogenetic data analysis team will review the data and provide their analysis and interpretation in a comprehensive report.
Why Outsource Sequencing Data Analysis Using Accugenix®
Our cGMP-compliant 16S proprietary microbial organism database is the most comprehensive in the industry.
Our validated database is regularly updated and curated for organisms encountered in manufacturing environments.
We offer expert data analysis, interpretation and report generation.
We deliver bacterial and fungal identifications quickly and accurately, including same-day turnaround time.
Our trained staff of phylogenetic experts have extensive experience and have generated over 1,000,000 sequence-based reports to date.
Our manual sequencing data analysis and review process affords you with six times improved consensus sequence repeatability over automated processes.
Option to send your samples to one of our global microbial laboratories for identification with AccuGENX-ID® microbial sequencing or AccuPRO-ID® MALDI-TOF service. 
---
AccuBLAST® Sequencing Data Analysis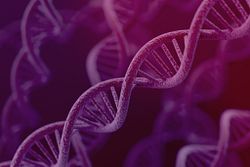 Review our AccuBLAST® sequencing data analysis service technical sheet to better understand how proprietary libraries and expert interpretation methods will improve identification accuracy. Download
Increase confidence in sequencing data interpretation by sending your raw MicroSEQ® files to Charles River for analysis. 
Frequently Asked Questions (FAQs) about Sequencing Data Analysis
Why is it important to manually review the basecalls?

Our trained data analysts manually review the basecalls for every sequence generated. A manual review can detect mobility shifts, polyinsertions and deletions, and polymorphic bases. This is critical for generating an accurate consensus sequence and thus accurate result.

How do you analyze sequencing data?

The analysis of DNA sequence data is a complex process. We use the same highly accurate reference method to interpret your data that we use to create our microbial database entries. This is not the case with other commercial solutions. There are several steps which require an experienced scientist to make decisions about DNA sequence quality, DNA sequence assembly, and phylogenetic relatedness in order to correctly analyze and interpret the data. Results of the highest quality and accuracy are obtained with our manual process of data analysis and interpretation.

Why should you outsource data analysis of microbial sequence files?

Our team of microbial data scientists have specialized training and experience to accurately interpret the phylogenetic tree. They understand genetic variability, interspecies variation, taxonomic classification, and branching order of the neighbor joining tree to provide the most reliable identification results. Our AccuBLAST® service offers the same data analysis attributes as the AccuGENX-ID® sequence-based microbial identification methodology.