Diagnostic Zebrafish Services
The introduction of unintended variables into your zebrafish colonies could cause a problem for your research. Poor water quality can cause stress on zebrafish, which could lead to opportunistic infections and severe health conditions within your tanks.

Zoonotic agents such as Mycobacterium can infect your staff, affecting the welfare of your personnel and limiting their ability to care appropriately for your fish. Routinely checking water quality is a small step toward avoiding these issues, but a more comprehensive zebrafish health monitoring program may be needed.
We have a suite of diagnostic testing services to proactively monitor the health of your zebrafish colonies. Our portfolio includes whole fish health monitoring, histopathology, and infectious disease PCR testing to help maintain the health of your animals. Microbiology testing (bioburden and identification) on water system samples and feed can be performed to ensure you aren't introducing unwanted agents into your tanks.
 
​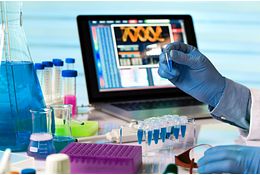 ​
An Easier Way to Submit Your Zebrafish Health Monitoring Samples
Our Laboratory Testing Management® (LTM™) platform is a convenient place to submit and track your lab samples and analyze the results of your zebrafish health monitoring.
​ 
Sample Submission for Zebrafish Health Testing
Samples can be submitted directly to the laboratory accompanied by a Zebrafish Health Testing Submission Form generated from Laboratory Testing Management® (LTM™), our online data management platform. Scheduling and results will be reported through LTM™.
For information regarding international shipments, please contact us at [email protected].
Zebrafish Health Monitoring Services
Validated PCR assay for zoonotic, opportunistic, and pathogenic bacteria, parasites, and viruses
Pooled sample submission (up to five fish) per PCR test
Alternative sample types accepted, including detritus, biofilm swabs, and tank water PES filter material
Flexible and custom program options
Necropsy and histology workups support diagnostic investigation
Frequently Asked Questions (FAQs) About Zebrafish Health Monitoring
What are some common indicators that my zebrafish are sick?

Zebrafish health monitoring can start simply by observing your fish. Changes that may indicate poor health include:

Color or pigment changes
Respiratory rate changes (opercular movement)
Changes in swimming patterns and/or behavior
Body condition changes and abnormalities
Changes in reproductive performance
Changes in food consumption
Measured water quality changes

What are some of the main factors that can lead to poor zebrafish health?

Many infections are due to poor animal welfare conditions, including:

Low water quality
Infected feed
Overcrowding in tanks
Stress response
Ineffective quarantine methods

Proper testing measures can help discern or detect if one of these is an issue in your system.

Does rack or housing type affect my health monitoring program design?

The type of housing and colony management being used may affect, as well as dictate, how your diagnostic program should be designed. You should consider the following factors when planning a health monitoring program:

Water filtration (recirculating versus flow-through)
The number of systems
Breeding and long-term housing versus short-term study use
The source of your animals (purchased through a vendor or collaborator shared)
Incoming health status (rederived embryos versus quarantine-only adult animals)