Immunodeficient Animal Models
Oncology is one of the leading areas of research into new therapeutics. Our global portfolio of high-quality immunodeficient mouse and rat models gives you the benefit of partnering with an industry leader offering an infrastructure capable of advancing your research both now and in the future.
---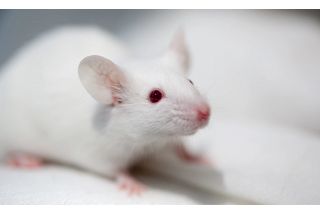 Poster: Immunodeficient Models for Oncology Studies
See which immunodeficient animal model is best suited for your cancer studies.
---
To help you identify the best immunodeficient mouse or rat model for your oncology research, we have animal models with various levels of immunodeficiency and phenotypic characteristics.
IMMUNODEFICIENT MICE

| Strain | Hair Coat | Mature T Cells | Mature B Cells | NK Cells | Genetics |
| --- | --- | --- | --- | --- | --- |
| | No | Absent | Present | Present | Outbred |
| | No | Absent | Present | Present | Inbred |
| | No | Absent | Present | Present | Outbred |
| | Yes | Absent | Absent | Present | Congenic |
| | Yes | Absent | Absent | Defective | Congenic |
| hACE2-NCG | Yes | Absent | Absent | Absent | Coisogenic |
| | Yes | Absent | Absent | Absent | Coisogenic |
| | Yes | Absent | Absent | Defective | Congenic |
| | No | Absent | Absent | Defective | Outbred |
| | No | Absent | Present | Present | Outbred |
| | No | Absent | Absent | Present | Congenic |
| | No | Absent | Absent | Present | Outbred |
| | Yes | Absent | Absent | Present | Congenic |

IMMUNODEFICIENT RAT

| Strain | Hair Coat | Mature T Cells | Mature B Cells | NK Cells | Genetics |
| --- | --- | --- | --- | --- | --- |
| | No | Absent | Present | Present | Outbred |

Immunodeficient Model Resources
Frequently Asked Questions (FAQs) About Immunodeficient Mice and Rats