Caused by a genetic mutation, nude mouse models lack a normal immune system and thymus gland. They have a repressed immune system due to reduced number of T cells. Nude mice are ideal for tumor and tissue studies because they have no rejection responses and are hairless, making it easier to identify tumors.
---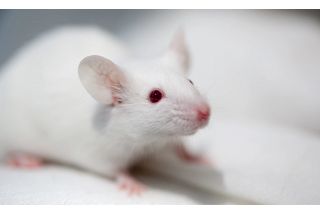 Poster: Immunodeficient Models for Oncology Studies
See which immunodeficient model is best suited for your cancer studies.
---
Charles River immunodeficient animal models are produced in flexible-film and semi-rigid isolators. This approach provides the high-level biosecurity environment required for animals lacking a normal host defense mechanism. Our portfolio includes inbred and outbred athymic nude mice.
Charles River maintains five different live nude mouse model strains:

Frequently Asked Questions (FAQs) About Nude Mice
What are nude mice?

Nude mouse models contain a genetic mutation that causes the thymus to be absent or deteriorated. This mutation results in a suppressed immune system due to the reduced number of T cells. Athymic nude mice are the most commonly used model in cancer research.

How do I select the right nude mouse model?

Selecting the most appropriate mouse model is an essential step a researcher makes when designing an oncology study. To assist researchers in expediting the selection of a nude mice, Charles River has compiled xenograft data on the athymic nude mouse.

How is the health of nude mouse colonies monitored?

Nude mice are housed in isolators that maintain a microbiologically controlled environment. Each isolator is cultured (internal surfaces, feces, drinking water) for assessment of bacterial flora at least every six weeks. Annually, select animals from every isolator are collected and screened by serology, PCR on feces, respiratory samples for bacteria and fungi, microbiologic culture of respiratory and gastrointestinal systems, complete parasitology, and full necropsy with histopathology of any lesions.