E-Commerce Integration for Your Research Needs
We know that identifying, selecting, and purchasing the right animal models for your research objectives can be challenging. To streamline this process, we have partnered with Cayuse to deliver an easy-to-use, cloud-based software solution that saves time and reduces your costs.
This research administration software allows you to:
Visualize and navigate our extensive portfolio of research models
Click and select animals to order directly through the platform
Process payments conveniently and perform other administrative tasks
Access data and information on one platform
Connect instantly with our industry-leading customer support team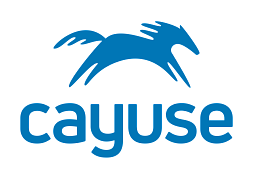 ​
The Future of Animal Procurement
Find out how Charles River and Cayuse can help your research improve its efficiency and optimize workflows.

Charles River Laboratories
We breed approximately 50% of the small animals placed in research studies globally each year. From genetically standard and disease-specific models to surgically altered animals, we can be an integral part of your biomedical research programs. Our global network of commercial breeding facilities, rigorous genetic standards, and core values of animal welfare, biosecurity, and the 3Rs uniquely position us to support you every step of the way.

Cayuse Inc. 
Cayuse empowers organizations to conduct globally connected research and to reduce their administrative burden. Its industry-leading, cloud-based platform powers a suite of applications that improves collaboration, streamlines work across the entire research lifecycle — including commercialization and tracking of outcomes — and maximizes success. The Cayuse global community includes academic institutions, pharmaceutical and biotech companies, hospitals and health systems, government agencies, independent research institutions, and nonprofit organizations.