Environmental Safety Testing
Environmental safety and risk testing can be a lengthy and involved process, potentially taking a number of years, depending on the product and target market. Conducting an integrated environmental testing program with Charles River reduces the potential for unexpected hurdles to hinder your path to registration. Offering a comprehensive range of testing services, including ecotoxicology, environmental fate, and endocrine disruptor screening, as well as field trials, human exposure and residue chemistry, we also prepare Expert Reports containing risk assessments, proposed testing strategies or considerations for waiving certain requirements.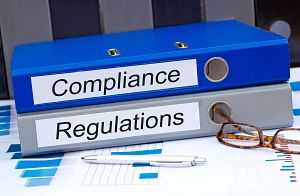 A Comprehensive Overview of Environmental Risk Assessment for Human Pharmaceuticals
This two-part webinar series introduces the tiered process of Environmental Risk Assessment (ERA) in Europe and compares it with the one used in the United States.
Watch the Webinars
With particular expertise in the design of tailored study programs to meet the regulatory needs of new products and their intended markets, Charles River offers a comprehensive portfolio of studies required to conduct full safety evaluation programs.  Our global laboratory and animal facilities offer a wide range of study designs including product chemistry, toxicology, metabolism, environmental studies, field trials, residue analysis and human exposure studies.
American College of Toxicology (ACT) Annual Meeting
Our experts presented several continuing education sessions, symposiums, exhibitor sessions, and posters throughout this year's ACT annual meeting. Explore and download our presentations, poster recordings, and other content.
Download the Resources