Aquatic Ecotoxicology Testing
Comprehensive aquatic ecotoxicology data is necessary for regulatory submissions in a range of industries, including agrochemicals and industrial chemicals. They may also be required in the submission of Environmental Risk/Impact Assessments (ERA and EIA) for both human and veterinary pharmaceuticals.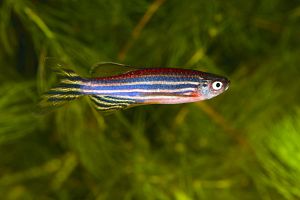 Our scientists have a deep and extensive knowledge of not only the regulatory aspects but also the design and conduct of aquatic ecotoxicology studies and programs.
Our comprehensive portfolio includes studies to assess the toxicity of test articles to a range of species and all our aquatic ecotoxicology testing is fully supported by our integrated analytical services for the method validation and routine analysis.
Aquatic Ecotoxicology Studies
Robust aquatic ecotoxicology data is a crucial part of successful registration. Any delays in the conduct of your study or program could cause you to miss your deadline and open the door for competitors to build market share. Our team is ready to support you and get you the data you need to submit a comprehensive dossier on time.
Frequently Asked Questions (FAQs) about Ecotoxicology Testing
What aquatic ecotoxicology studies are required to register an agrochemical product?

You may need a range of aquatic ecotoxicology studies in your program to assess the general adverse effects of your product (AI and formulations) on ecosystems, depending on the registered uses of your product and the type of active (e.g., pesticide or chemical). The studies will include assessing the effects on aquatic organisms (algae and higher plants) and the potential for groundwater contamination by the active or its metabolites.

How should I assess the ecotoxicity of my pesticide?

You may need to perform a range of different studies. The exact program design will depend on several factors, including the class of active substance, the stability of the formulation, and the metabolites formed, amongst others.