Environmental Fate Testing and Related Studies
Assessment of environmental fate is complex, with several tiers of testing that may be required. As experts in the field, we can help you design and conduct an efficient program from our comprehensive selection of testing:
Aerobic mineralization in surface waters (OECD 309)
Soil leaching (OECD 312)
Ready and inherent biodegradation (OECD 301 A-F & OECD 302B)
Soil or sludge adsorption, desorption and mobility investigations (OECD 106)
Hydrolytic stability and accelerated hydrolysis studies (OECD 111)
Photolytic degradation – moist and dry soil surfaces, aqueous systems (OECD 316)
Studies may be conducted using either radiolabeled or non-radiolabeled test item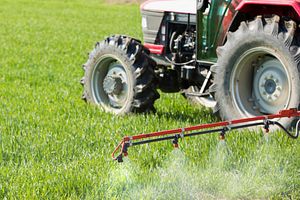 Tailoring Your E-fate Program: Study Design Considerations to Answer the Right Questions
What eFate studies will your product require? What should you keep in mind when planning your program? Learn the answers from our experts in our webinar.
Watch the Webinar
Study Conduct
Using soils, sediments and natural waters sourced from around the world, our scientists characterize and verify the viability/biomass of each test system before studies begin. Once confirmed, the team performs in-life phases of environmental fate studies in environmentally controlled incubation rooms or incubators to maintain optimal conditions. Our flexible, spacious laboratories feature self-contained flow-through incubation systems (aerobic and anaerobic) and can accommodate different trapping systems.
Accommodating Challenging Test Articles
These systems are available for radiolabeled degradation studies; a similar flow-through apparatus is used in photolysis studies. Sealed systems are available for investigations with volatile test items, as well as systems for collection and quantification of reduced radiolabeled volatile products.
Expertise Matters
Our team has the experience and equipment to manage the most challenging of test articles. Well versed in evolving regulations, we can help you save time and money by determining which studies are necessary and when and advising study designs that collect compliant data.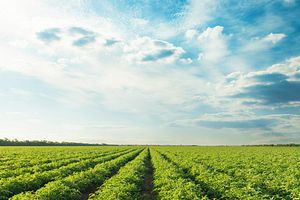 What's the impact of sunlight?
Charles River Senior Director Chris Lowrie and Cecilia Mucha Hirata from DuPont Crop Protection describe how integrating natural sunlight into aerobic water sediment studies can refine the estimated environmental concentration.
Download the data
In radiolabeled studies, we achieve quantitative and qualitative determination of parent test items and metabolites primarily using HPLC, with either online or offline radiodetection, including TopCount low level counting. We routinely perform confirmatory analysis and structure elucidation using market leading high-resolution LC-MS systems. These include hybrid quadrupole-orbitrap, quadrupole-ion trap-orbitrap and quadrupole-ion mobility-time of flight systems to support analysis of the most challenging samples.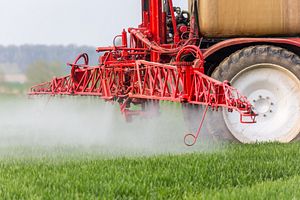 Assessing the Risk of Chirality for Plant Protection Products Following EFSA Guidelines
Learn about some cost-effective strategies to delivering quantitative data on distributing isomers for your registration program.
Watch the Webinar
Frequently Asked Questions (FAQs) about Environmental Fate Studies
What is environmental fate testing?

A program of regulatory environmental fate (eFate) studies is required for globally acceptable submissions for agrochemicals, chemicals (REACH regulations) and pharmaceutical risk assessments (human and veterinary). These studies are used to determine the fate and behavior of both the actives and their degradation products within commonly occurring environmental systems.

What are the current guidelines?

The guidelines you need to follow are dependent on the Regulatory Authority you wish to submit your registration to. For example, if you wish to submit within the EFSA jurisdiction, the data you require may differ from that required to register with the EPA. Our experts would be happy to advise you.