Environmental Fate Testing
Charles River scientists perform the in-life phases of environmental fate studies in environmentally controlled incubation rooms or incubators. Self-contained flow-through incubation systems (aerobic and anaerobic), with the flexibility to accommodate different trapping systems for collection of volatile products, are available for radiolabeled degradation studies; a similar flow-through apparatus is used in photolysis studies. Sealed systems are available for investigations with volatile test items, as well as systems for collection and quantification of reduced radiolabeled volatile products.
---
Modification of a laboratory water sediment study using sunlight to refine the estimated environmental concentration.
Download the Poster
---
Environmental Fate and Related Studies
We can obtain test systems such as sediment, surface waters and soils from a variety of local and international geographical sources. Prior to study conduct, we fully characterize all test systems and confirm their viability.
eFate Study design:
Aerobic and anaerobic degradation in soils and sediment waters
Aerobic mineralization in surface waters
Degradation in manure and slurry
Ready and inherent biodegradation
Soil or sludge adsorption, desorption and mobility investigations
Hydrolytic stability and accelerated hydrolysis studies
Photolytic degradation – moist and dry soil surfaces, aqueous systems
Radiolabeled or non-radiolabeled
---
A Comprehensive Overview of Environmental Risk Assessment for Human Pharmaceuticals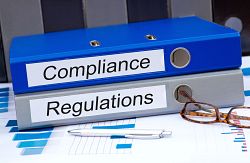 This two-part webinar series introduces the tiered process of Environmental Risk Assessment (ERA) in Europe and compares it with the one used in the United States.
---
Support Services
In radiolabeled studies, we achieve quantitative and qualitative determination of parent test items and metabolites primarily using HPLC, with either online or offline radiodetection, including TopCount low level counting. We routinely perform confirmatory analysis and structure elucidation using market leading high resolution LC-MS systems. These include hybrid quadrupole-orbitrap, quadrupole-ion trap-orbitrap and quadrupole-ion mobility-time of flight systems to support analysis of the most challenging samples.
---
American College of Toxicology (ACT) Annual Meeting Resources
Although this year's ACT Annual Meeting was virtual, our experts presented several continuing education sessions, symposiums, exhibitor sessions, and posters throughout the week. Explore our resources to download presentations, poster recordings, and other content. Download Now
---
Environmental Fate Frequently Asked Questions (FAQs)
What is environmental fate testing?

A program of regulatory environmental fate (eFate) studies is required for globally acceptable submissions for agrochemicals, chemicals (REACH regulations) and pharmaceutical risk assessments (human and veterinary). These studies are used to determine the fate and behavior of both the actives and their degradation products within commonly occurring environmental systems.

What are the current guidelines?

The guidelines you need to follow are dependent on the Regulatory Authority you wish to submit your registration to. For example, if you wish to submit within the EFSA jurisdiction, the data you require may differ from that required to register with the EPA. Our experts would be happy to advise you.