Environmental Risk Assessment Services
Combining our expertise on technical aspects of testing and regulatory context enables us to build the most efficient and suitable dataset for your product. Our team of experts includes study directors with many years of experience in physico-chemical properties, analytical methods, environmental fate, and ecotoxicology testing, as well as regulatory consultants with a high level of scientific expertise and know-how on regulatory aspects. Leveraging our vast experience in conducting risk assessments for a variety of legal frameworks, we can find the best solution for your drug. By following both emerging guidelines and changes in existing guidelines, we know what will be required and how to meet regulator's expectations.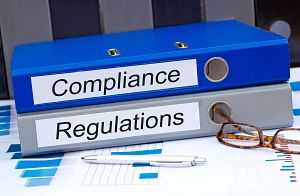 A Comprehensive Overview of Environmental Risk Assessment for Human Pharmaceuticals
This two-part webinar series introduces the tiered process of Environmental Risk Assessment (ERA) in Europe and compares it with the one used in the United States.
Watch the Webinars
EU Tiered Approach
Since 2006, an environmental risk assessment (ERA) is required for all new marketing authorization applications (MAA) for medicinal products, including those for generics. The procedure described by the European Medicines Agency (EMA) follows a tiered approach, as seen below.
FDA Tiered Approach
In the US, environmental assessments (EAs) must be submitted as part of certain new drug applications (NDAs), abbreviated applications (ANDAs), investigational new drug applications (INDs), and for various other actions, unless the action qualifies for a categorical exclusion (CE) based on an expected environmental concentration of the active moiety below 1 ppb and a claim for no extraordinary circumstances.
With extensive experience in study design across multiple industrial sectors, our team has a thorough understanding of these unique regulatory requirements, from study design to the review and interpretation of data. We can assist clients in the pharmaceutical arena with the design of programs and studies tailored to the properties of their medicinal product.
American College of Toxicology (ACT) Annual Meeting
Our experts presented several continuing education sessions, symposiums, exhibitor sessions, and posters throughout this year's ACT annual meeting. Explore and download our presentations, poster recordings, and other content.
Download the Resources
Frequently Asked Questions (FAQs) about Environmental Risk Assessment