IND Programs
Charles River has proven experience with IND-enabling studies and with getting our clients' investigational new drugs to market. With a unique range of services and best-in-class expertise, we help clients successfully initiate and complete their IND-enabling program on time and within budget. And, as a global CRO, we can leverage this same experience to design suitable studies or programs for submission to regulatory authorities around the world.
IND Gantt Chart Builder
This interactive tool is meant to provide you with an estimated timeline to help you better plan your IND program.
Custom IND Studies
We work with clients to customize each exploratory IND-enabling study program based upon the type of drug, its intended route of administration, and its clinical indication. We can also guide the steps leading up to the program's implementation, including the drug metabolism and pharmacokinetic evaluations needed to inform candidate selection.
As the success of an IND program relies as much upon the planning as the execution, every program is overseen and carried out by scientists and program management professionals who are dedicated to both discovery and development. This allows lead candidate selection to flow seamlessly into development. With a deep understanding of investigational new drug programs and Charles River's comprehensive portfolio of services, our teams can create custom solutions for our clients.
---
2019 American College of Toxicology Annual Meeting Resources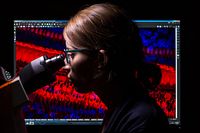 Charles River was proud to support the ACT with numerous sessions, CE courses, and posters.
---
Drug Development Process and IND-Enabling Programs
Capabilities and Support