IND Programs
Charles River has proven experience with IND-enabling studies and with getting our clients' investigational new drugs to market. With a unique range of services and best-in-class expertise, we help clients successfully initiate and complete their IND-enabling program on time and within budget. And, as a global CRO, we can leverage this same experience to design suitable studies or programs for submission to regulatory authorities around the world.
IND Gantt Chart Builder
This interactive tool is meant to provide you with an estimated timeline to help you better plan your IND program.
Custom IND Studies
We work with clients to customize each exploratory IND-enabling study program based upon the type of drug, its intended route of administration, and its clinical indication. We can also guide the steps leading up to the program's implementation, including the drug metabolism and pharmacokinetic evaluations needed to inform candidate selection.
As the success of an IND program relies as much upon the planning as the execution, every program is overseen and carried out by scientists and program management professionals who are dedicated to both discovery and development. This allows lead candidate selection to flow seamlessly into development. With a deep understanding of investigational new drug programs and Charles River's comprehensive portfolio of services, our teams can create custom solutions for our clients.
---
Society of Toxicology (SOT) 59th Annual Meeting and ToxExpo Resources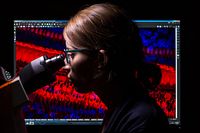 SOT 2020 may have been cancelled, but scientific progress continues. Keep learning with our rich collection of poster downloads and recordings, and all new webinar content.
---
Drug Development Process and IND-Enabling Programs
Capabilities and Support
Scientific and Regulatory Support for IND Programs
As a true beginning-to-end CRO, Charles River can offer IND programs that are enriched by collaboration with our discovery scientists who can help guide and inform the candidate selection process. Our historical knowledge of vehicle suitability and formulation expertise allows us to optimize formulations for our clients' preclinical programs. In addition, clients who choose Charles River as their IND program partner can benefit from our Scientific Advisory Services group.
This comprehensive service for IND-enabling studies brings together a team of industry-proven professionals to help clients navigate the ever-changing landscape of drug development. Our collaborative approach and deep scientific and regulatory knowledge helps us shape the best strategy for bringing a novel therapy to market through the custom design of IND-enabling studies and programs that reduce risk and accelerate timelines.
Frequently Asked Questions (FAQs) for IND-Enabling Studies
What is an Investigational New Drug or IND Program?

The purpose of IND-enabling studies is to secure approval to conduct the first-in-human clinical trials with a new drug. An IND application contains information on pharmacology and toxicology, manufacturing (e.g., composition, production, stability, etc.), human clinical study protocols, and investigator information. At Charles River, we focus primarily on the pharmacology and toxicology testing, which is designed to provide evidence that the drug has its intended effect and that the proposed human dose levels are safe.

Why is an IND application required?

The United States Food and Drug Administration (FDA) requires that an IND application be submitted in order to determine if the efficacy and safety profile, the proposed manufacturing process, and the clinical trial designs of a new drug are acceptable to allow for studies in humans. An IND program and application compiles all this information, which facilitates regulatory review. Once an IND application is submitted, the FDA has 30 calendar days to review the package. Unless the FDA indicates otherwise, the IND sponsor is free to initiate the proposed human studies once the 30 days have elapsed.

What studies are required as part of an IND program?

To support IND-enabling studies, nonclinical (i.e., "non-human") studies are conducted to evaluate the efficacy and safety of the drug. The pharmacology studies most often consist of in vitro (cellular) and in vivo (whole animal) studies that demonstrate that the new drug binds to its intended target and has the desired effect. This is often done in animal models that mimic the human disease. Once proof-of-concept is demonstrated in the pharmacology studies, the nonclinical safety studies (i.e., the toxicology studies) evaluate the safety profile of the drug. This includes profiling the drug's effect on DNA (genotoxicity), critical organ systems (i.e., cardiovascular, respiratory, and central nervous system effects through safety pharmacology), and general toxicity (through animal studies in rodent and nonrodent species). During the IND-enabling studies, the collected data will demonstrate systemic exposure to the drug, the exposures and nature of adverse effects at high dose levels, and the safety margin (i.e., the margin between doses/exposures associated with efficacy and doses/exposures associated with toxicity).