IND Program
Charles River has several decades of IND research experience, a unique range of services and best-in-class expertise to help clients successfully initiate and complete an IND-enabling program on time and within budget. Of course, the same experience can also be applied to the design of suitable studies or programs for submission to any global regulatory authorities.
IND Gantt Chart Builder
This interactive tool is meant to provide you with an estimated timeline to help you better plan your IND program.
As a true end-to-end CRO, our IND programs are enriched by collaboration with our discovery scientists who can help guide and inform the lead candidate selection process. Our historical knowledge of vehicle suitability and formulation expertise allows us to identify the most suitable formulation for our clients' preclinical programs. In addition, clients who choose Charles River as their IND program partner can benefit from our Scientific Advisory Services group. This comprehensive service brings together a team of industry-proven professionals to help clients navigate the ever-changing landscape of drug development. Our collaborative approach and deep scientific and regulatory understanding of each molecule helps us shape the best strategy for bringing a novel therapy to market and design custom studies and programs that reduce risk and accelerate timelines.
---
2019 Webinar Series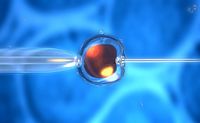 How does the DART and juvenile toxicology assessment of a gene therapy differ from that of an oncology drug? Are you including the right studies and endpoints? Get the answers to these questions during our upcoming webinar series.

Thursday, October 10, 17, and 24
11:00 AM - 12:00 PM EDT
Reserve Your Seat
---