Core Battery and Supplemental Studies
In the design and execution of safety pharmacology and toxicology studies, vast experience in stand-alone and integrated repeat-dose designs is necessary. Our safety pharmacologists are fluent in the latest technology and assessments, including the use of implanted and jacketed animals for telemetry (JET) for the collection of continuous electrocardiographic and hemodynamic data in large animals.
Our standard safety pharmacology studies incorporate the core battery of testing required for small molecule drugs, including the CNS FOB/Irwin screen, evaluation of respiratory function, and cardiovascular assessment including the in vitro hERG assay (to identify potential risk of QT interval prolongation).
Any or all of these assessments may be incorporated into toxicology to evaluate safety following repeated dosing or potential long term effects. Additionally, these study designs offer a cost-effective means of addressing regulatory expectations while actively fostering the 3Rs.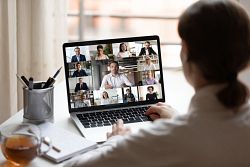 Safety Pharmacology Society (SPS) Annual Meeting 2020
We were proud to support the 2020 SPS Virtual Meeting and SPS Virtual Networking Event. If you missed it or want to view the posters, our resources are now available on demand.
Download Now
ICH S7A & S7B Guidelines
Our comprehensive, global and harmonized safety pharmacology program complies with International Conference on Harmonization (ICH) Guidelines (S7A, S7B) and provides the expert interpretations needed to advance your program successfully.
Safety Pharmacology and Toxicology Studies and Capabilities

Charles River scientists interact with the industry, academic institutions and regulatory agencies innovating the assays and tools needed to further the translation of preclinical data to clinical outcomes. Our integrated in vitro and in vivo expertise provides a comprehensive approach for de-risking compounds across organ systems aiding in effective decision-making in early preclinical development.

The core battery of safety pharmacology GLP studies should be included in small molecule IND-enabling programs to assess the acute and potentially life-threatening risks of novel pharmaceuticals for human use.

Cardiovascular System
Blood pressure, heart rate, electrocardiograms (ECGs), ventricular and pulmonary pressure, and echocardiography
Respiratory System
Respiratory rate, hemoglobin oxygen saturation, and tidal and minute volumes
Central Nervous System (CNS)
Functional observation battery (FOB), modified Irwin screen, body temperature, and large animal neurological evaluations
In Vitro Electrophysiology
Complete cardiac ion channel assessments (e.g., Na+, Ca++, K+ or hERG)

Supplemental Studies

Second-tier studies can be used to develop a greater understanding of mechanistic effects on vital functions, and evaluate potential adverse effects on other organ systems such as renal and gastrointestinal systems.

Tier II Assessments
Cardiovascular system, cardiac output/arterial flow, vascular/peripheral resistance, and central nervous system (CNS) and respiratory system assessments
Respiratory
Lung resistance and plethysmography
CNS
Quantitative motor performance, CNS electrophysiology (EEG), and higher order neurofunctional endpoints
Renal/Urinary
Renal function and general clinical chemistry
Gastrointestinal
Motility and function
In Vitro Electrophysiology
Comprehensive In Vitro Proarrhythmia Assay (CiPA) battery including drug effects on multiple human cardiac currents using appropriate voltage protocols, in silico reconstruction of the human cardiac action potential and in vitro effects in human induced pluripotent stem cell-derived cardiomyocytes (hiPSC-CMs).
Electrical or chemical stimulation of acute brain slices, cultured and/or dissociated neurons through various extracellular or intracellular electrophysiological configurations.
Frequently Asked Questions (FAQs) For Safety Pharmacology