In Vitro Electrophysiology Services
Understanding potential risks early and advancing the right compounds can be a difficult task. Many early safety assays can be overly sensitive and lack specificity, potentially limiting development pipelines and increasing costs in drug development. To better predict potential risks and reduce unwarranted drug discovery attrition, Charles River recommends an approach that places greater emphasis on the accurate evaluation of potential risks earlier in development. Leveraging our vast ex vivo and in vivo capabilities, we can conduct a comprehensive, integrated assessment of the cardiovascular and central nervous systems.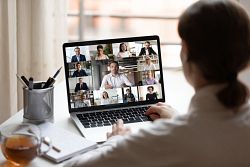 Safety Pharmacology Society (SPS) Annual Meeting 2020
Charles River was proud to support the 2020 SPS Virtual Meeting and SPS Virtual Networking Event. If you missed us at our virtual booth or want to view the posters, our resources are now available on demand.
Download Now
GLP offerings, including hERG and action potential duration (ADP) assays, are recommended for candidate selection and IND submissions. Our integrated in vitro and in vivo scientists can interpret your results and design in vivo assays to advance your program further.
Expertise with whole-cell, inside-out, outside-out and cell attached patch clamp electrophysiological configurations.
Cardiac assays

hERG (Ikr)
hCav1.2 (L-type ICa++)
hNav1.5 (peak and late INa)
hERG serum shift assay
ion channel trafficking assay
action potential duration (ADP) assays
integrated human cardiomyocyte assays (impedance and field potential)
cultured cells (e.g., HEK-293) and isolated cardiomyocytes

Neuronal assays

large ion channel portfolio for neurodegeneration and stroke, pain and inflammation, psychiatric disorders, seizure/convulsion
acute brain slices, dissociated and/or cultured neurons (from all preclinical animal species)
extracellular and intracellular assays
Frequently Asked Questions( FAQs) For Safety Pharmacology In Vitro Assays
What are your in vitro cardiovascular system electrophysiology capabilities?

One of the most important cardiovascular system liabilities in safety pharmacology is the life-threatening condition known as Torsades de pointes (TdP). This condition is principally mediated by alterations in the activity of the hERG (Kv11.1) channel. However, other important cardiac ion channels (Cav1.2, Nav1.5, Kv4.3, Kir2.1 and Kv7.1) involved in the cardiac action potential have also been implicated. Accordingly, Charles River has developed a GLP-compliant, in vitro electrophysiological service which provides a robust ion channel platform from which to characterize the mechanism of action and safety of a lead compound. This in vitro cardiac profile screen offers a comprehensive safety analysis including inhibition tests and IC50 metrics.

How do your in vitro central nervous system electrophysiology services support drug development?

Adverse central nervous system effects have also played an important role in the failure of many drug candidates within preclinical safety assessments. To help address these potential liabilities, Charles River offers a range of in vitro electrophysiological assays to evaluate seizure risk, drug-induced cognitive dysfunction risk, dorsal root ganglia responses, or nerve conduction effects. We've developed these assays in several preclinical animal models to support species comparison.