In Vivo Research Services for Drug Safety
Charles River has established ICH core battery tests and supplementary models to meet current regulatory requirements and provide meaningful data to accurately drive your decision-making process.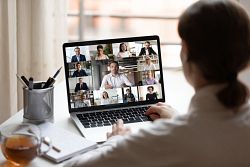 Safety Pharmacology Society (SPS) Annual Meeting 2020
Charles River was proud to support the 2020 SPS Virtual Meeting and SPS Virtual Networking Event. If you missed us at our virtual booth or want to view the posters, our resources are now available on demand.
Download Now
Safety pharmacology programs can help further drug development by investigating the potential undesirable effects of a compound on physiological functions in relation to exposure in the therapeutic range and above. As every compound is unique, it takes specialized knowledge of regulatory guidance to develop the most appropriate drug safety program. We can customize your in vivo safety pharmacology study to address both your program- and compound-specific needs or include our core safety parameters in toxicology studies as an efficient means of meeting regulatory expectations.
Charles River is continually validating state-of-the-art equipment, assays, and experimental techniques to establish and implement industry best practices while improving animal welfare.
Our eleven purpose-built in vivo safety pharmacology facilities feature:
Dedicated telemetry suites
Surgical pharmacology capabilities
Custom-built laboratories where we can observe animals remotely for undisrupted data collection
Colony rooms that expedite study start times and data delivery
In vivo research study types:
Follow-on and/or supplement studies
Advanced QT/QTc beat-to-beat assessment to determine arrhythmogenic risk
We take a comprehensive approach to combine safety pharmacology endpoints within repeat dose toxicology studies, integrating assays in vitro through in vivo for cardiovascular, respiratory, and central nervous systems assessments.
Committed to Maintaining Industry-Leading Services
Charles River continuously monitors and contributes to the evolution of the Cardiovascular Safety Best Practices guidelines of the Safety Pharmacology Society, implementing consensus recommendations in your drug safety studies as they are developed.
Frequently Asked Questions (FAQs) for In Vivo Safety Pharmacology Studies
What is evaluated during an in vivo safety pharmacology study?

Our team of board-certified veterinarians and experienced pharmacologists will evaluate the pharmacodynamic profiles, along with cardiovascular, respiratory, and neurological safety in a series of tests called core battery studies. When scientific considerations necessitate additional testing, we can perform supplemental and integrated studies.

How can in vivo research for drug safety support my drug development program?

Convincing the regulators that a drug is safe and efficacious is a key part of the drug discovery/development process. At Charles River, we offer validated test systems to support international regulatory requirements, using a variety of large and small animal models and evolving technologies like jacketed external telemetry (JET) and/or an unrestrained approach. When you place an in vivo safety pharmacology study with us, you can expect the most scientifically robust, state-of-the-art equipment to support cost- and animal-efficient study designs for your program.