SEND at Charles River
Charles River actively volunteers with the Clinical Data Interchange Standards Consortium (CDISC). In 2007, a representative from Charles River joined the CDISC SEND team and was nominated as the SEND Findings Sub-Team Lead in 2008. As part of the CDISC SEND team, Charles River was heavily involved in the development of the CDISC SEND Implementation Guides (SENDIG v3.0 and 3.1), and the DART IG (currently at v1.1). Charles River also participates in the development of additional data modeling standards (SDTM, CDASH, ADaM, SHARE, TAUGs, etc.) as part of the CDISC Global Governance Group (GGG), as one of three voting SEND team members.
---
SEND Insights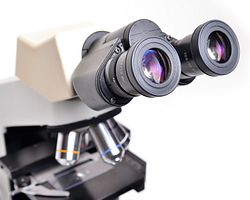 ---
Members of the Charles River SEND team are also members of the Pharmaceutical Users Software Exchange (PhUSE) SEND working group. As part of this group, Charles River participants have a focus on answering SEND implementation questions submitted through the SEND Implementation Wiki, as well as developing the Nonclinical Study Data Reviewer's Guide template through the nSDRG working group.
Sponsor companies are ultimately responsible for the inclusion of SEND datasets as part of regulatory submissions. Charles River has world class SEND capabilities. Partnering with Charles River will ensure that you will have validated, submission-ready SEND packages that include all necessary accompanying materials (define.xml, nsdrg, and dataset validation reports) for your study. Clients can rely on our regulatory and data standards expertise to provide direction through the sometimes confusing, and often changing, data standardization requirements.
NEED HELP NAVIGATING SEND?

This guide covers key aspects of CDISC SEND and its effect on NDA/ANDA/BLA submissions to the FDA. Read the Guide
In February of 2015, Charles River completed the validation of the Instem Submit SEND Suite to produce SEND datasets for all studies conducted using our global data capture system. SEND data can be produced for single dose, repeat-dose and carcinogenicity studies as per the SENDIG.
Do you need regulatory guidance and/or assistance in creating your SEND dataset packages?