Nonclinical GLP Toxicology Studies
Successful toxicology studies demand the contributions of skilled study directors, toxicologists, pathologists, veterinarians, surgeons, regulatory specialists and support personnel. With a strong mechanistic understanding of toxicology, our team can efficiently determine potential risk factors early in the drug development or agrochemical registration process. Many of our scientists have served on or are currently participating in regulatory and industry body working groups, shaping the future of our studies. Because we are on the front lines, we ensure that our products, services, and processes keep pace with the rapid evolution of science, technology and the ever-changing needs of your product development.
New SEND Guidance Notice:
As of July 15, 2020, the Food and Drug Administration (FDA) Center for Biologics Evaluation and Research (CBER) has released a Federal Register Notice announcing the requirement of support of CDISC Standard for the Exchange of Nonclinical Data (SEND). Learn More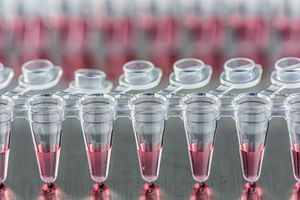 Your Guide to General Toxicology
This brochure outlines our general toxicology services, while sharing challenges and advantages for Charles River conducting your general toxicology services.
Read the Guide
Do you have the toxicology services necessary to move my project forward? Simply, Yes.
Your drug development needs are unique and customized preclinical programs are the new normal. Our experts have more than just general toxicology knowledge, explore all the specialty toxicology services available to you.
Nonclinical Toxicology Services
Routes of Administration

Dermal
Implant
Inhalation
Intraarticular
Intranasal
Intrathecal
Intravaginal and intrapenile
Intravesicular
Ocular
Oral (gavage, diet and capsule)
Parenteral (intravenous, subcutaneous, intradermal, intramuscular and intraperitoneal)
Rectal
Infusion (bolus, intermittent, continuous)

Support Services

Immunology Endpoint Assessments
Specialized statistical analyses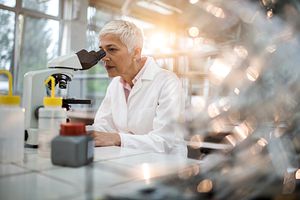 Cell and Gene Therapy Services and Products
Our comprehensive portfolio of preclinical CRO services provides the cell and gene therapy services and products, scientific, and regulatory experts to fully support your integrated program from start to finish.
How Can We Help
See what 40 years of Crops & Chemical Development Experience Can Do for You
Frequently Asked Questions (FAQs) for Toxicology Studies
What are nonclinical toxicology studies?

Nonclinical toxicology studies are conducted to determine the degree and severity of toxicity of a test item or compound in animals. The goal of these regulatory toxicology studies is to determine and assess the relationship between the various dose levels administered and adverse effects, as well as to determine any potential target organs or functions affected. If possible, the mode of toxic action may also be identified.

How do toxicology services support drug development?

The data generated are evaluated in order to scientifically extrapolate potential effects in humans. The evaluation of risk relative to human safety is assessed not only by the degree and type of toxicity, but also by potential reversibility or irreversibility of effects. For studies supporting the development of human therapeutics, the scientific interpretation of these data is used to select, the most appropriate dose levels for utilization in human clinical trials.

How do toxicologists help drug developers identify risks earlier in development?

Nonclinical study results provide data that are used to identify, evaluate, and manage risk. This is achieved by designing and conducting studies that maximize data assessment to identify areas of concern in the toxicity profile. This allows for reasonable extrapolation to humans (risk versus benefit). When areas of concern are identified, additional studies or investigations may be needed prior to the first administration to humans, or to register a new chemical substance or agrochemical active entity.