In Vitro & In Vivo Toxicology Services
Our staff of toxicologists, pathologists, veterinary surgeons, regulatory specialists and support personnel has a strong mechanistic understanding of drug toxicity, bolstering our ability to determine potential risk factors early in the drug development process. Many of our scientists have served on or are currently participating in regulatory and industry body working groups, shaping the future of our studies. Because we are on the front lines, we ensure that our products, services and processes keep pace with the rapid evolution of science, technology and the ever-changing needs of our clients' product development.
2019 American College of Toxicology Annual Meeting Resources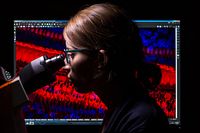 Charles River was proud to support the ACT with numerous sessions, CE courses, and posters.
---