EOGRTS: Study design considerations
Prior to study initiation, it is useful to have some background data on reproductive endpoints such as spermatogenesis (testicular histopathology) for males and ovarian integrity (histopathology) for females. Data from repeat-dose studies or short-term endocrine disrupter screening assays can also be used to evaluate effects on male and female reproductive organs.
Developmental and Reproductive Toxicity Testing in the 21st Century
This four-part webinar series discusses updated information on study designs for rodents, rabbits, NHPs, dogs, and minipigs in DART testing.
Watch the Webinars
Review existing data on the test substance
Aside from the typical considerations of dose route, levels and frequency, vehicle, and species, a thorough review of existing data is beneficial. This could include physicochemical data, toxicokinetics, toxicodynamic properties, structure-activity relationships, in vitro metabolic processes, results of previous toxicity studies, and structural analogs. Other information that is useful to have includes:
Data that estimates internal dosimetry
Data that evaluates potential dose-dependent saturation of kinetic processes
Metabolite profiles
Concentration-time courses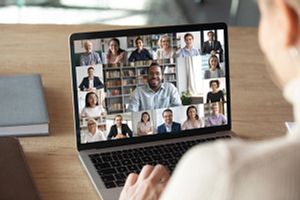 American College of Toxicology (ACT) Annual Meeting
Our experts presented several continuing education sessions, symposiums, exhibitor sessions, and posters throughout this year's ACT annual meeting. Explore and download our presentations, poster recordings, and other content.
Download the Resources
An EOGRTS will provide data on the effects of repeated exposure to a test substance during all phases of the reproductive cycle. In particular, the study will provide information on potential effects on the reproductive system as well as on development, growth, survival, and functional endpoints of subsequent generations.
Although large and complex, the benefit of this revised study design is that it provides information that addresses endpoints which historically required several separate studies, thereby representing a large saving in animals required to generate data1
1Cooper RL, Lamb JC, Barlow SM, Bentley K, Brady AM, Doerrer NG, Eisenbrandt DL, Fenner-Crisp PA, Hines RN, Irvine LFH, Kimmel CA, Koeter H, Li AA, Makris SL, Sheets LP, Speijers G, Whitby KE. A tiered approach to life stages testing for agricultural chemical safety assessment. Crit Rev Toxicol. 2006 Jan;36(1):69–98. PMID: 16708695
Frequently Asked Questions (FAQs) for Extended One Generation Reproductive Toxicity Study