Neonatal and Juvenile Toxicology Testing
When evaluating pharmaceuticals and biologic drugs (including vaccines) indicated for pediatric use, it's important to remember that children are not merely small adults; your study design must consider the specific differences between the pediatric and adult populations. Having successfully supported registration of these types of products for decades, our team of experts ensures that our neonatal and juvenile toxicology studies assess specific developmental milestones from birth to adulthood.
We've conducted hundreds of rodent studies and over 50 nonrodent studies in neonatal and juvenile models, using a comprehensive range of dose routes. Our developmental and reproductive toxicology experts can advise, design and execute your best testing strategy according to the needs of your specific therapeutic, even additives to baby formula.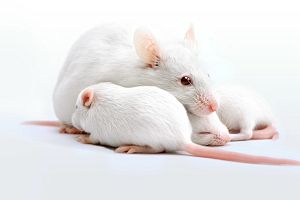 Successful Strategies in Juvenile Toxicology
Catch up with our on-demand webinar series: Juvenile Toxicology – Design, Conduct, and Interpretation.*
Watch the webinars
*Available in our secure portal, The Source℠
Juvenile and Neonatal Toxicology
Study Design Considerations

Intended population or likely use of the drug in children
Species selection, age, sex, and sample size
Novel pediatric formulations
Timing of dosing, exposure, and monitoring in relation to phase of growth and development in pediatric populations and juvenile animals
Potential differences in pharmacological and toxicological profiles between mature and immature systems
Selection of toxicological and organ system endpoints

Study Evaluations

Nervous system
Immune system
Other organ systems (renal, cardiovascular, gastrointestinal, pulmonary)
Reproductive system
Skeletal system (growth)
Routine toxicology endpoints (e.g., clinical pathology, metabolic system, histopathology)
Juvenile safety pharmacology (neurobehavioral, pulmonary, cardiovascular)
Our study designs include the evaluation of specialty toxicology endpoints and organ systems of concern which are considered relevant to juvenile toxicity testing.
Frequently Asked Questions (FAQs) about Neonatal and Juvenile Toxicology