General Toxicology Studies
Charles River performs general toxicology studies for the safety evaluation of pharmaceutical, biopharmaceutical, veterinary, chemical, agrochemical and consumer products. Our wealth of knowledge allows us to advise and conduct standard and novel toxicology study designs, as well as deal with unexpected findings or toxicity issues during the course of a program.
---
2019 American College of Toxicology Annual Meeting Resources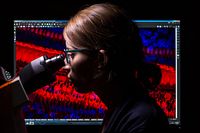 Charles River was proud to support the ACT with numerous sessions, CE courses, and posters.
---
Our carcinogenicity toxicology studies in rodents and toxicity studies in both rodent and nonrodent species (including the minipig) are performed in full compliance with Good Laboratory Practice (GLP) regulations. In addition, we provide rasH2 model as an alternative to the full carcinogenicity protocol.
All protocols are designed to meet the regulatory requirements of the various countries in which the products are to enter clinical trials or be marketed.
Routes of Administration
Dermal
Implant
Inhalation
Intraarticular
Intranasal
Intrathecal
Intravaginal and intrapenile
Intravesicular
Ocular
Oral (gavage, diet and capsule)
Parenteral (intravenous, subcutaneous, intradermal, intramuscular and intraperitoneal)
Rectal
Support Services
Analytical chemistry for dose formulation analysis
Bioanalytical chemistry sample assays for drug concentration
Pathology services
Scientific and strategic consulting
Specialized statistical analyses
Toxicokinetics and pharmacokinetics

Contact Our Team About Your Project
Pharmaceutical Formulation Development
Don't let your formulation delay your GLP toxicology studies. The formulation is essential to the integrity and success of any preclinical program, but the one used in efficacy studies may not be suitable for a safety program.