General Toxicology Studies
Charles River performs general toxicology studies under GxP regulations for the safety evaluation of drug, veterinary, chemical (agrochemical, industrial chemical, consumer products, cosmetics) and device development. Our wealth of knowledge allows us to advise and conduct standard and novel toxicology study designs, as well as deal with unexpected findings or toxicity issues during your program.
Acute and Dose Range Finding Studies
As part of a general toxicology program, acute single dose toxicity testing is used to help define and characterize the intrinsic toxicity of new test items and provide data for establishing acute exposure to that substance. Information generated in acute studies along with dose range finding assessments is used to guide the design and selection of dose levels for subsequent subchronic and chronic toxicity studies. We can advise the selection of appropriate in vivo models and routes of administration for optimum study results for preclinical toxicology.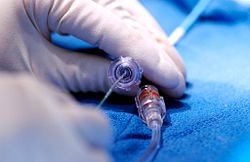 The selection of appropriate dose levels for toxicity studies is of great importance in assessing risk. Our toxicologists can advise you and design dose range finding studies that include dose escalation and maximum tolerated dose studies to inform your decision to proceed to longer term studies.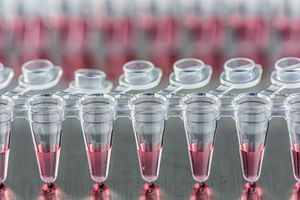 Your Guide to General Toxicology
This brochure outlines our general toxicology services, while sharing challenges and advantages for Charles River conducting your general toxicology services.
Read the Guide
Subchronic and Chronic Studies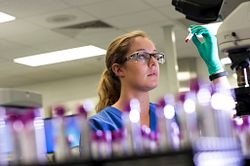 General toxicology programs often include subchronic and chronic toxicity studies using rodent and nonrodent models. These studies are designed to detect physiological and pathological effects of a test item using a battery of assessments and specialty endpoints, as required. The most common routes of administration for GLP toxicology studies are oral (by gavage, capsule or incorporation into formulated laboratory diets), dermal, subcutaneous, intravenous and intramuscular bolus injections, though we offer many additional specialized routes and designs.
Carcinogenicity Studies
We perform carcinogenicity GLP toxicology studies in rodents in full compliance with Good Laboratory Practice (GLP) regulations. In addition, we offer the rasH2 model as an alternative to the full carcinogenicity protocol. All protocols for our general toxicology programs are designed to meet the regulatory requirements of the various countries in which the products are to enter clinical trials or be marketed.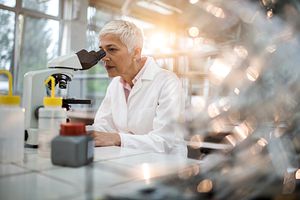 Cell and Gene Therapy Services and Products
Our comprehensive portfolio of preclinical CRO services provides the cell and gene therapy services and products, scientific, and regulatory experts to fully support your integrated program from start to finish.
How Can We Help
Preclinical Toxicology Capabilities and Services
Toxicology routes of administration

Dermal
Implant
Inhalation
Intraarticular
Intranasal
Intrathecal
Intravaginal and intrapenile
Intravesicular
Ocular
Oral (gavage, diet and capsule)
Parenteral (intravenous, subcutaneous, intradermal, intramuscular and intraperitoneal)
Rectal
Infusion (bolus, intermittent, continuous)

Preclinical support services

Immunology endpoint assessments
Specialized statistical analyses
Pharmaceutical Formulation Development
Formulation is essential to the integrity and success of any preclinical program, but the one used in efficacy studies may not be suitable for a safety program.
Avoid Delays
Frequently Asked Questions (FAQs) for General Toxicology
What are general toxicology studies?

General toxicology studies run the gamut from MTD-DRF (maximum tolerated dose-dose range finding) designs to various durations of repeat dose studies up to and including 6-month or 2-year carcinogenicity studies. For new pharmaceutical candidates, there are various international regulatory guidelines regarding which types of studies are required before Phase I, as well as specific safety information required to support Phases I, II, and III in the clinic. The GLP toxicology studies required for the registration of a new chemical or agrochemical active can vary depending on the geographical market being targeted.

This serves as general guidance for preclinical toxicology; however, the design of the overall program of safety evaluation studies should be considered individually, specific to the uniqueness of the test article or class of compound.

Why do you need to conduct general toxicology studies?

General toxicology studies are conducted to determine the degree and severity of toxicity of a test article or compound in animals. The goal of these studies is to determine and assess the relationship between the various dose levels administered and adverse effects, as well as to determine any potential target organs or functions affected. If possible, the mode of toxic action may also be identified. For human therapeutics, the results, interpretation, and conclusion of these studies allow for the optimal design of clinical studies in humans, dose levels in the clinic, and/or may be used to determine if any additional monitoring may be necessary for human safety. For new chemical entities, as well as new chemical substances or agrochemical actives, these GLP toxicology studies are used to identify potential human and environmental risks, and to generate data for registration.

How do general toxicology studies support IND-enabling, or other registration programs?

General toxicology studies are key components of IND-enabling programs conducted in support of Phase I in the clinic, or for the registration of a new biocide, chemical, or agrochemical. Following applicable dose range-finding work, a repeated dose toxicity study in two species (one rodent and one nonrodent) is required. The duration of the repeat dose nonclinical studies mimics the intended duration of the eventual clinical study, or the potential human exposure risk, and serves to characterize the toxicological profile of the test item. This includes determining an overall no observed adverse effect level (NOAEL) as applicable for each species based on data outcomes.