Genetic Toxicity Testing
Genetic toxicology studies are conducted to assess the potential for induction of genetic mutations or chromosomal damage. Genetic toxicity testing is required for all classes of chemicals and drugs, but its conduct can differ from compound to compound to account for regulatory requirements and choice and design of assays.
For more than 30 years, Charles River has been helping clients to develop custom testing strategies and conduct appropriate assays to meet the unique requirements of their chemicals and drugs. With three sites in North America and Europe, our team includes more than 70 scientists and staff who are dedicated to the field of genetic toxicology, as well as regulatory consultants and program managers who can support our clients' studies with strategic advice. Our ongoing involvement with regulatory working groups (e.g., OECD Expert Working Groups) and international societies (e.g., Genetic Toxicology Association) ensures that our clients have access to the latest developments in science and its and applications in the regulatory environment.
---
Genetic Toxicology Service & Facilities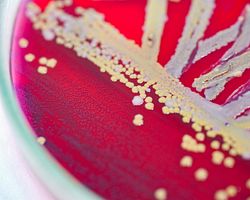 With a vast range of assays offered at our sites in North America and Europe, we are able to develop custom testing strategies for our clients to meet the unique requirements of their chemicals and drugs.
---
Determination of a compound's potential genotoxicity is an important component of a complete safety assessment of nearly all new products (e.g., pharmaceutical ingredients, pharmaceutical impurities, unique human metabolites, industrial chemicals, agrochemicals, cosmetics). Performed early on, it can help to determine whether further development is appropriate and what, if any, additional testing is needed to investigate and characterize the relevance of any observed adverse effects. While most studies are performed in vitro, we also incorporate in vivo genetic toxicology studies when necessary.
Our team works closely with other Safety Assessment groups to enrich study results and integrity with supplementary services such as formulation and analytical chemistry, pathology and bioanalysis. Additionally, we can support and enhance other studies by evaluating genetic toxicology biomarkers and determining mechanism of action identification using in situ hybridization, flow cytometry and determining apoptosis if needed.