Ocular Toxicology Studies
Charles River performs safety and efficacy assessments for all ocular indications. Ocular effects of compounds administered by other routes, such as oral, can also be characterized. These ocular toxicology studies can be conducted under GLP or non-GLP conditions, either as stand-alone studies or as part of general and specialty toxicology programs. Non-GLP pilot or proof-of-concept studies, as well as in vitro ocular irritancy evaluations are also available for your early research. Our on-site ACVO board-certified veterinary ophthalmologists have experience with both rodents and nonrodents using small molecules, biologics, cell therapy, gene therapy, implants, and transplants.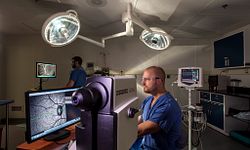 Need support for your ocular drug products?
With the most experieced ocular pathology team in the contract research industry, our knowledge and expertise to perform specialized pathological assessmennts of ocular tissues will support any ocular toxicology study needs that clients have. This support includes routine paraffin or cryo-sectioning, immunohistochemistry, and electron microscopy.
---
Case Study: Evaluating Multiple Vectors in a Single Eye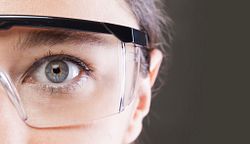 A custom surgical technique to create four independent subretinal injection sites within a single eye for a gene vector.
---
Examinations and Services