Overview
Charles River performs ADME, pharmacokinetic, bioequivalence, residue depletion and target animal safety studies in compliance with EU, VICH, US and Japanese regulations.
We have experience in formulating doses ranging from aquatic-based solutions to oil-based suspensions. Our modern facilities offers enough housing capacity for over 200 lactating cattle. Charles River also offers an integrated analytical service for clinical pathology, residue analysis, and metabolite profiling and identification.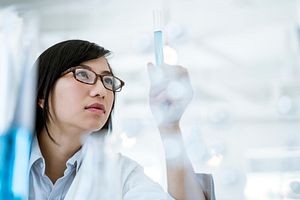 Veterinary Pharmaceutical Development
From inception to registration: this interactive tool helps you to build a veterinary pharmaceutical program outline and obtain a ballpark price.
Answer the Questions
Tolerance Testing in Target Animals
Our experts can design tolerance studies in target animals to meet specific requirements for regulatory submissions. Flexibility in protocols allows us to pay special attention to the in-life use of the product with careful selection of dose levels and animal group sizes.
Species
Cattle
Sheep
Goat
Pig (including neonatal)
Poultry
Marine and freshwater fish
Routes of Administration
Topical and dermal
Oral (dietary, capsule, or gavage)
Intravenous
Intraperitoneal
Intramuscular
Subcutaneous