Tissue Cross-Reactivity Studies
We hold a full range of tissues from various animal species. As outlined in FDA guidelines, we store an array of human tissues from multiple donors sourced from ethically approved tissue banks with full patient consent. Our commitment to new and improved pathology techniques has led to the generation of highly specific mechanistic drug action/tissue response data critical to worldwide regulatory filings.
For immunohistochemistry-based tissue cross-reactivity (TCR) studies, we provide efficiency of scale in full compliance with Good Laboratory Practice (GLP) regulations and interpretation of findings, and can represent you in presenting to the applicable regulatory agencies.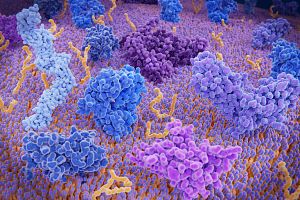 Classic and Evolving Approaches to Evaluating Cross Reactivity of mAb and mAb-like Molecules
Monoclonal antibodies and mAb derivatives have become mainstay pharmaceutical modalites. A critical assessment is to ascertain the specificity of these molecules prior to human clinical trials.
Read the Report
TCR Services
Preliminary studies
Definitive study

Three antibody concentrations
37 tissues
Three different human subjects

Extensive controls
Slide evaluation and interpretation
Internal peer review
In vitro cross-reactivity
In vivo binding of test articles
Analysis of potential treatment-related effects
Potential immune complex deposition in kidneys
Immunophenotyping
Monoclonal preclinical safety

Human
Humanized
Chimeric
Murine

Clinical trial support

Entry criteria
Biomarker
Proof-of-principle

Final Report