动态浊度法鲎试剂
我们的两种动态浊度法鲎试剂 KTA 和 KTA2 与安装内毒素测量软件的酶标仪一起使用时,可提供定量内毒素值。两种试剂均使用缓冲液,具有显著的抗干扰性能,并获得 FDA 许可,可用于产品放行检测。使用 KTA 和 KTA2 时,即使对于最困难的产品,您也可以获得准确的内毒素结果,并且使用时间与进行凝胶鲎实验相同。
KTA
我们的传统动态浊度测定 (KTA) 适用于动态和凝胶分析,并可以建立鲎试剂法之间的直接关联。
50 次检测瓶装试剂 (5.2 mL)
| 灵敏度 | 产品代码 |
| --- | --- |
| 0.015 EU/mL | R15015 |
| 0.03 EU/mL | R15003 |
| 0.06 EU/mL | R15006 |
KTA2
KTA2 是第二代浊度法鲎试剂。它的反应时间更快,并按 0.005 EU/ml 的灵敏度进行常规检测。该试剂采用优异的浊度法配方,能以浊度法试剂的价格提供动态显色法鲎试剂的性能。
---
Cartridge, Kinetic, or Gel-Clot?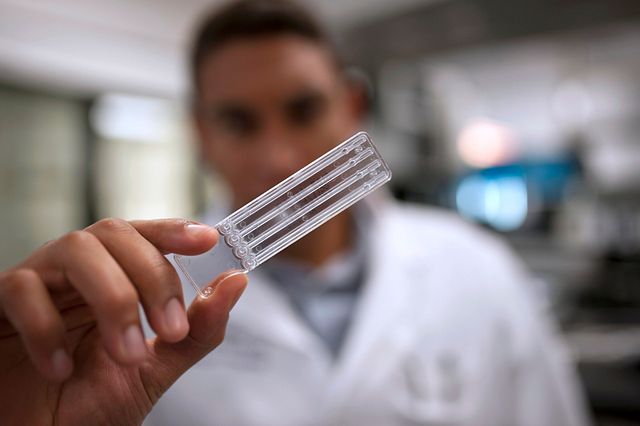 Whatever you're testing, whichever testing method you choose, Charles River's Endosafe® reagents have you covered. See which one is best for your organization.
---
KTA
Our traditional kinetic turbidimetric assay reagent (KTA) is suitable for both kinetic and gel-clot analyses and permits a direct correlation between LAL methods.
KTA2
Our second-generation reagent KTA2 offers one of the fastest turbidimetric LAL reaction times on the market, and our optimized formulations offer an unrivaled combination of sensitivity, linearity, and interference resistance properties with minimal assay times. Its superior turbidimetric formulation offers the performance of a kinetic chromogenic LAL test at the price of a turbidimetric reagent.
Is Charles River's kinetic turbidimetric LAL
right for you?
Charles River has developed and optimized a range of quantitative and qualitative kinetic turbidimetric LAL reagents and other bacterial endotoxin testing solutions that provide increased sensitivity, greater linearity, and superior interference resistance.
 
Frequently Asked Questions (FAQs) About LAL Kinetic Turbidimetric Assays