Releasing contaminated product poses a greater risk to consumer safety and your brand more than ever before. The old methods of "dirty" manufacturing are no longer acceptable in today's competitive market. In order to move away from a manufacturing philosophy that inherently carries a certain level of risk, quality must be preserved from start to finish. Raw materials, in-process samples, and final product testing should be implemented as part of a good manufacturing process, addressing contamination earlier and faster.
For years, the world's leading consumer care and cosmetic manufacturers have been using a "clean-by-design" process, meeting the demands of consumer trends, ultra-short production cycles, and brand protection. One of the most trusted methods for achieving this operational state is our rapid microbial detection using Celsis® ATP-bioluminescence. By using the same gold standard detection methods as the largest manufacturers, growing companies can reduce traditional growth confirmation assays from 3-5 days down to 24 hours, minimizing hold time costs and confirming product quality sooner.
Our rapid microbial detection systems include the following: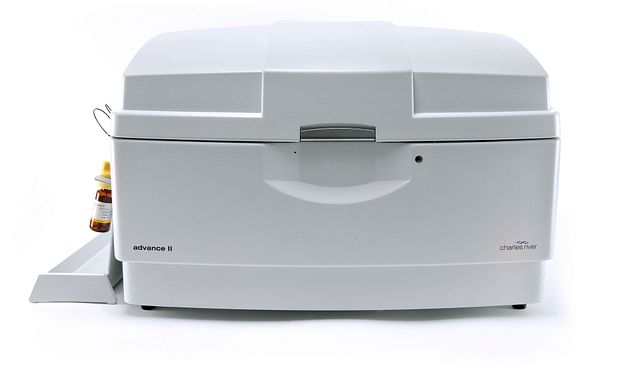 Celsis Advance II™ system is designed to deliver definitive results quickly. Capable of running 120 assays per hour, high throughput manufacturers can cut days off their production cycles and reduce working capital requirements.
Celsis Accel® system takes the robustness and ease of use of the widely adopted Celsis Advance II™ platform and packages it into a small footprint. With a throughput of 30 assays per hour, this system is specifically designed for small and mid-sized pharmaceutical, home, and beauty product manufacturing facilities.
Why risk your company's product and reputation by continuing to manufacture at risk, when there are options that help ensure product quality while still allowing you to decrease assay run time by 80%?
Learn how Charles River can help you meet the demands of a changing regulatory environment with our Microbial Solutions for Cosmetics overview sheet.
---
Webinar Replay: The Importance of Cosmetic Microbiology
Learn why microbial quality is important for the cosmetics industry in this webinar. You will learn about objectionable organisms, mitigating the risk of contamination, and what a sound EM program looks like.
Watch Replay
---
Rapid Microbial Detection Resources
Environmental monitoring is a fundamental aspect of cGMP compliance and is a proven strategy for contamination risk mitigation for cosmetic manufacturers. Accurate identification of environmental isolates plays an important role in this strategy because it helps record the routine flora of the facility and allows the quality system managers to detect and analyze any deviations from the norm.
We provide the following microbial identification services for the personal and cosmetics industry:
• AccuGENX-ID®: The DNA sequence of each sample submitted for identification is compared to the validated Accugenix® library – the industry's most up-to-date database for environmental isolates, encompassing over 10,000 relevant species. Our expertise includes the ability to distinguish between very closely related microorganism groups to the species level, such as Burkholderia cepacia complex and many others.
• AccuPRO-ID®: The MALDI-TOF assay yields a unique protein spectral fingerprint that is then compared to the Accugenix® validated database for bacterial and yeast identification. This solution provides higher accuracy rates and faster results, and is a less expensive option for routine monitoring programs.
When you have confidence in your ID results, you can gain a better understanding of the big picture and the ability to aggregate and trend EM data. But collecting and managing this data can be difficult and time consuming, which is why having the right tool to automate these processes can lead to significant time (and cost) savings.
Learn how Charles River can help you meet the demands of a changing regulatory environment with our Microbial Solutions for Cosmetics overview sheet.
---
Webinar Replay: The Top Questions About Microbial Identification and EM Data Trending
Follow along as we walk through identification report examples and help interpret results into meaningful data with tracking and trending reports.
Watch Replay
---
Microbial Identification Services & Resources
Our protocols are designed to meet needed regulatory requirements.
Charles River is ready to help you with your toxicology testing needs. Our exceptional team of scientists regularly design and perform safety programs ranging from acute through chronic toxicity and carcinogenicity studies, and we offer a broad range of animal models and numerous routes of administration.
Toxicology Services