Agrochemical Field Trials
Charles River has a proven track record of providing exceptional, comprehensive agrochemical field trial support for the development of new agrochemicals. Covering a wide range of study designs, we have been offering our international soil and crop residue studies for 25 years.
Crop & Soil Residue Studies
Efficacy
Home and garden/amenity
Variety and seed treatment
Glasshouse and forestry
Soil dissipation and accumulation
Rotational crops
Our Field Trials team meets all regulatory requirements at long-established GLP- and GEP-accredited field trial bases, conveniently located throughout northern and southern Europe.
Field Trial Bases
Edinburgh, UK
Malton, UK
Armancourt, France
Mâcon, France
Lleida, Spain
Sevilla, Spain
Milan, Italy
In addition, strategic European partnerships expand our coverage to support the full range of crops, soil types, and local weather conditions found throughout Europe. Regardless of study origin, we protect sample integrity with direct, temperature-controlled shipping to our in-house analytical facility using a network of approved carriers.
Secure research farms in northern Spain and Edinburgh, UK, allow us to conduct specifically designed agrochemical development trials, including specialized bare-ground trials. Our field base in northern Spain is also licensed to conduct outdoor radiolabeled plant metabolism studies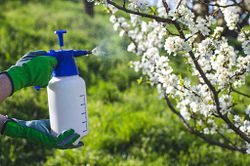 We establish and manage a wide range of routine and custom projects, including multi-site studies. All sites employ uniform standard operating procedures to ensure that every country-specific team works to the same high standards. This includes centralized proforma statements and notebooks. Our analysts prepare reports in English, but can adapt content for specific purposes with appendices and translations as required. Our regulatory experts have successfully completed dozens of agrochemical product authorizations and can assist clients in designing the right strategy to achieve full registration and authorization.
Support Services
The Field Trials team works closely with members of our larger safety assessment group to produce comprehensive results within a coordinated protocol. Studies are supported by our regulatory advisors, analysts and chemists who contribute their expertise in product and synthetic chemistry, stability testing, five-batch analysis, and residue analysis.
A Fully Integrated Service
Charles River takes an integrated approach to multi-center field studies, based on the concept of a single protocol, contract, study director and report. This offers considerable advantages:
Commitment to Quality
We are committed to scientific excellence, on-time reporting and superior service. Our regulatory experts are experienced in active substance submissions and have successfully completed dozens of agrochemical product authorizations. We are also experienced with the preparation of dRRs and AIR renewals, and are familiar with a variety of worldwide regulations.
Frequently Asked Questions (FAQs) for Soil & Crop Residue Studies
Why do I need soil and crop residue studies?

Soil and crop residue studies are required by regulatory authorities as part of the registration of a new agrochemical active ingredient. Determining the nature and magnitude of the residues provides data on the extent of human exposure when the processed crop is eventually consumed.

What are soil dissipation studies?

Soil dissipation studies provide data on the rate of dissipation of parent compound under actual use conditions, information on the production and subsequent decline of metabolites of interest, as well as leaching potential and residue accumulation.