Breeding Location
NOD Mice (JAX™ Mice Strain) Details
NOD inbred mice originated early in the inbreeding of the Cataract Shionogi (CTS) strain from the outbred Jcl:ICR mice. NOD strains were imported from a colony in Kyoto, Japan by Dr. M. Hattori to the Joslin Diabetes Centre in Boston in 1984. Breeder pairs from this importation were sent from The Joslin Diabetes Centre to Dr. E Leiter at The Jackson Laboratory, and are the source of the JAX production strains NOD/ShiLtJ. The current generation of inbreeding is F83. Breeding is in accordance with The Jackson Laboratory genetic management system.
Coat Color
White (albino)
Ideal For
Polygenic model for autoimmune type 1 diabetes
Growth Chart Not Available
JAX™ MICE AND RESEARCH SERVICES

Charles River is the exclusive distributor of JAX™ Mice and select research services in Europe, Japan, Korea, and Taiwan.
 
JAX™ is a trademark of The Jackson Laboratory registered in the United States. All rights reserved.
 
This mouse model is part of the Jackson Laboratory patented Genetic Stability Program (GSP). Only The Jackson Laboratory and Charles River in Europe and Japan maintain colonies of JAX™ Mice strains which are derived from pedigreed mice from The Jackson Laboratory and are re-infused routinely with pedigreed mice to stabilise the genetic integrity and phenotype of these strains.
 
TECHNICAL RESOURCES
A Charles River Hosted JAX Webinar™:
Comparing Mouse Models for Obesity and Diabetes Research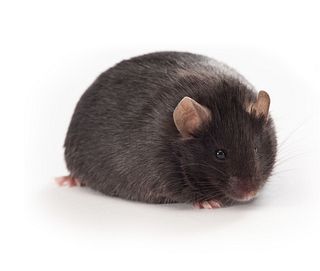 Want to learn about the strengths and weaknesses of the most popular mouse models of human type 2 diabetes and obesity?
---