Endocrine Disruptor Testing Services
Many chemical substances and mixtures must be evaluated and tested for their potential to affect the endocrine systems of mammals and non-mammalian species. Disruption of endocrine systems can result in adverse effects on reproduction and development. Because of the increasing concern for endocrine disrupting effects, many regulations have now incorporated the requirement on reproduction, development, endocrine-related pathways, and overall health status to assess whether a chemical has the potential to be an endocrine disruptor.
Our scientific and regulatory experts are available to design and conduct all testing and procedures in accordance with international guidelines in a GLP environment. If you need advice, our Regulatory Affairs team is available for consultations and can help with dossier preparation.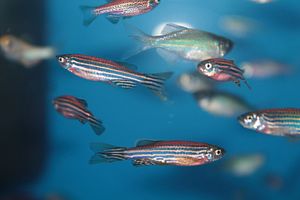 European Regulations for Assessing Endocrine Disruptors
This on-demand, three-part webinar series discusses the regulatory, in vitro and in vivo challenges, and considerations of endocrine disruptor assessment.
Watch the Webinar
View our full portfolio of GLP endocrine disruptor assays. Many of these study designs may also be run as non-GLP, rapid-screening alternatives.
Assays for endocrine disruption as proposed by EPA and OECD:
In Vitro

Estrogen receptor (ER) binding – rat uterine cytosol (OPPTS 890.1250)
Estrogen receptor (hERa) binding – human recombinant (OECD 493)
Estrogen receptor – (hERα) transcriptional activation – human cell line (HeLa-9903) (OPPTS 890.1300, OECD 455)
Androgen receptor (AR) binding – rat prostate cytosol (OPPTS 890.1150)
Androgen receptor (AR) – transcriptional activation – CHO-K1 cell line (AR-EcoScreen™) (OECD 458)
Steroidogenesis – human cell line (H295R) (OPPTS 890.1550, OECD 456)
Aromatase (human recombinant) assay (OPPTS 890.1200)

In Vivo

Uterotrophic assay (rat) (OPPTS 890.1600, OECD 440)
Hershberger (rat) (OPPTS 890.1400, OECD 441)
Pubertal female (rat) (OPPTS 890.1450)
Pubertal male (rat) (OPPTS 890.1500)
Amphibian metamorphosis (frog) (OPPTS 890.1100, OECD 231)
Fish short-term reproduction (OPPTS 890.1350, OECD 229)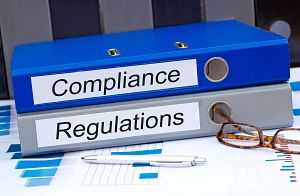 A Comprehensive Overview of Environmental Risk Assessment for Human Pharmaceuticals
This two-part webinar series introduces the tiered process of Environmental Risk Assessment (ERA) in Europe and compares it with the one used in the United States.
Watch the Webinars
Frequently Asked Questions (FAQs) about Endocrine Disruptor Services