Cell Microarray Data in Regulatory Submissions
To help our team and our clients better understand how our cell microarray data can support BLA and IND submissions, we carry out an ongoing feedback process to follow up on specificity screening studies and find out how those molecules are progressing. We received responses from over 80 clients surveyed since 2015. Many of our sponsors were unable to disclose, and therefore these numbers represent a sample of the true dataset.
Overall IND Submissions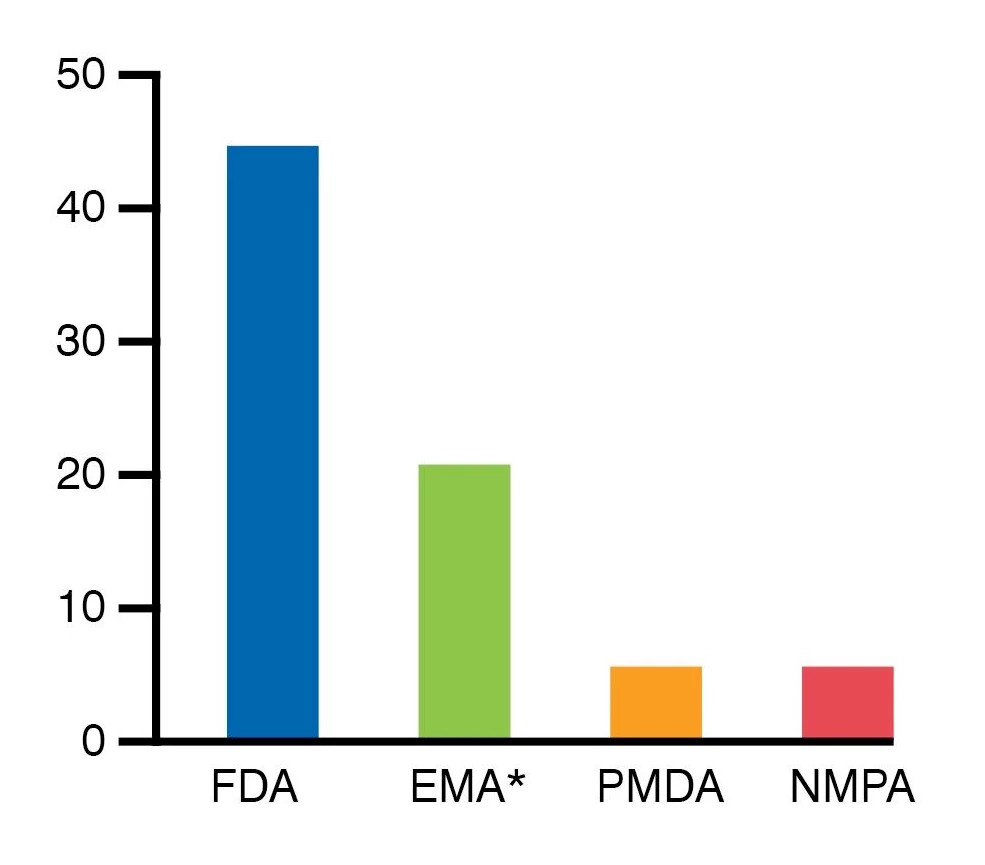 Retrogenix IND-enabling specificity data have been extensively used in 78 IND submissions to major regulators around the world.
Success Rate
Across the board, for all IND submissions that used our generated data, 95% of submissions were approved, with 5% of the applications still in the process of submission.
Accepted IND Submissions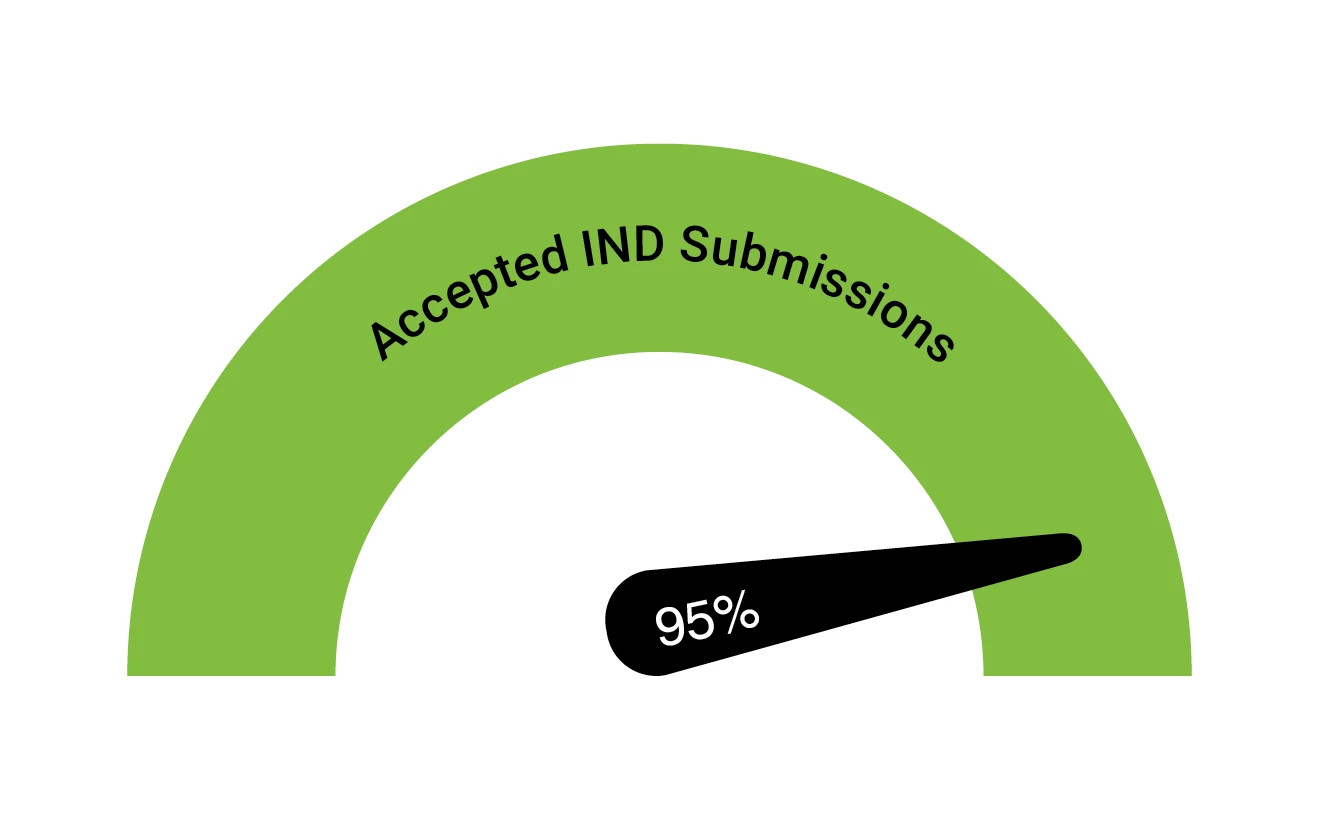 95% of IND submissions containing Retrogenix cell microarray data have been accepted.
Cross-Reactivity Screening Methods
Retrogenix cell microarray data is utilized as both an alternative to and complementary to immunohistochemistry-based (IHC) tissue cross reactivity (TCR). Until recently, standard toxicology target-binding assessment relied heavily on IHC-based TCR. More recent FDA guidance states that other methods can be used. We observed that 34% of the molecules put forward for regulatory approval relied on our data only for target specificity screening, with a further 67% using Retrogenix cell microarray alongside IHC-based TCR and other cross reactivity data.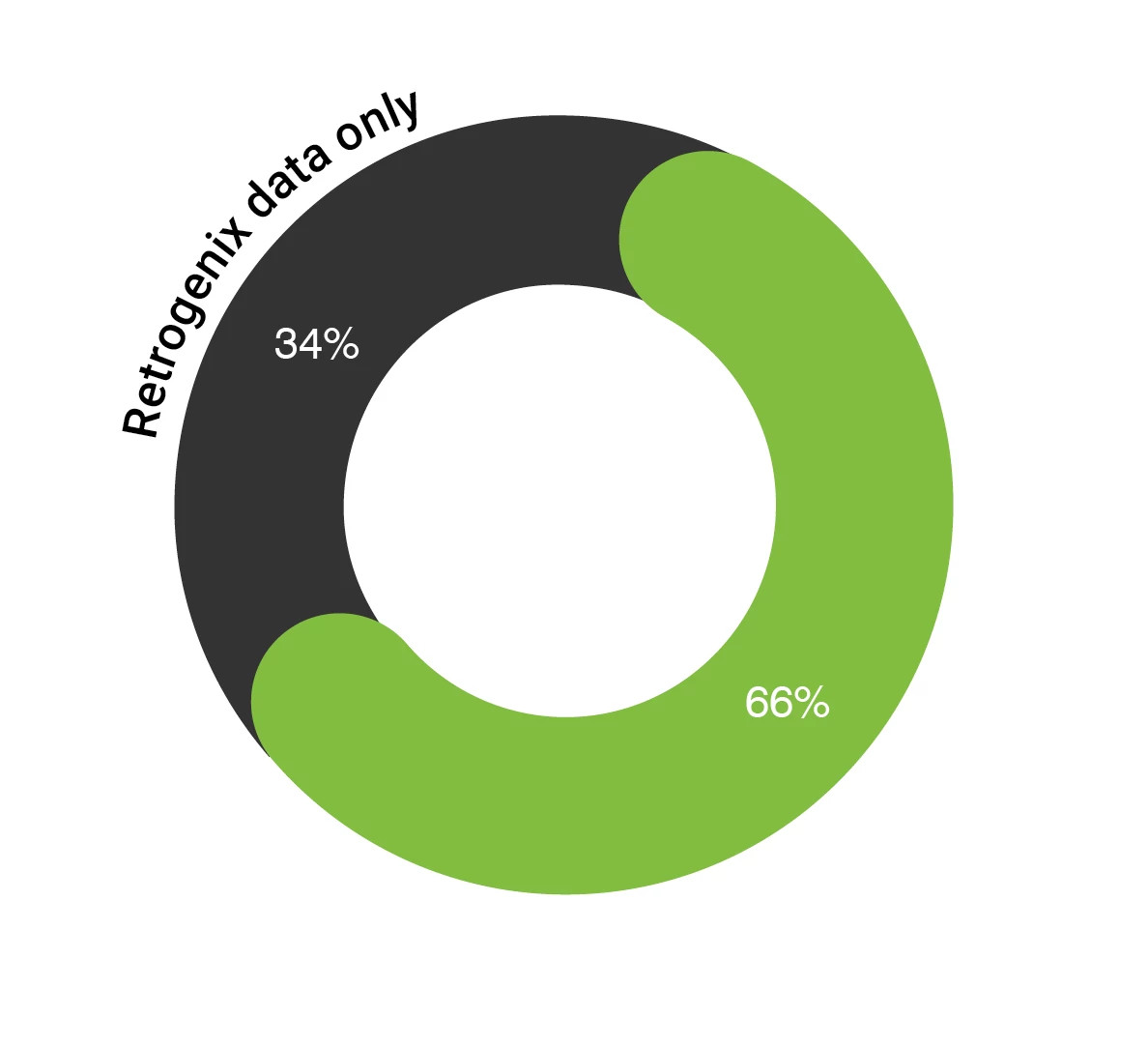 34% of IND submissions contained only our data for cross-reactivity assessment
Type of Molecule Submitted
Due to the wide variety of specificity screening projects performed using our cell microarray, we have seen many different molecule types being submitted to the regulators. However, antibodies or antibody-related molecules and CAR Cells or scFvs are the predominant candidates, with a total of 39 antibody and 37 cell therapy applications being put forward for IND approval by our respondents.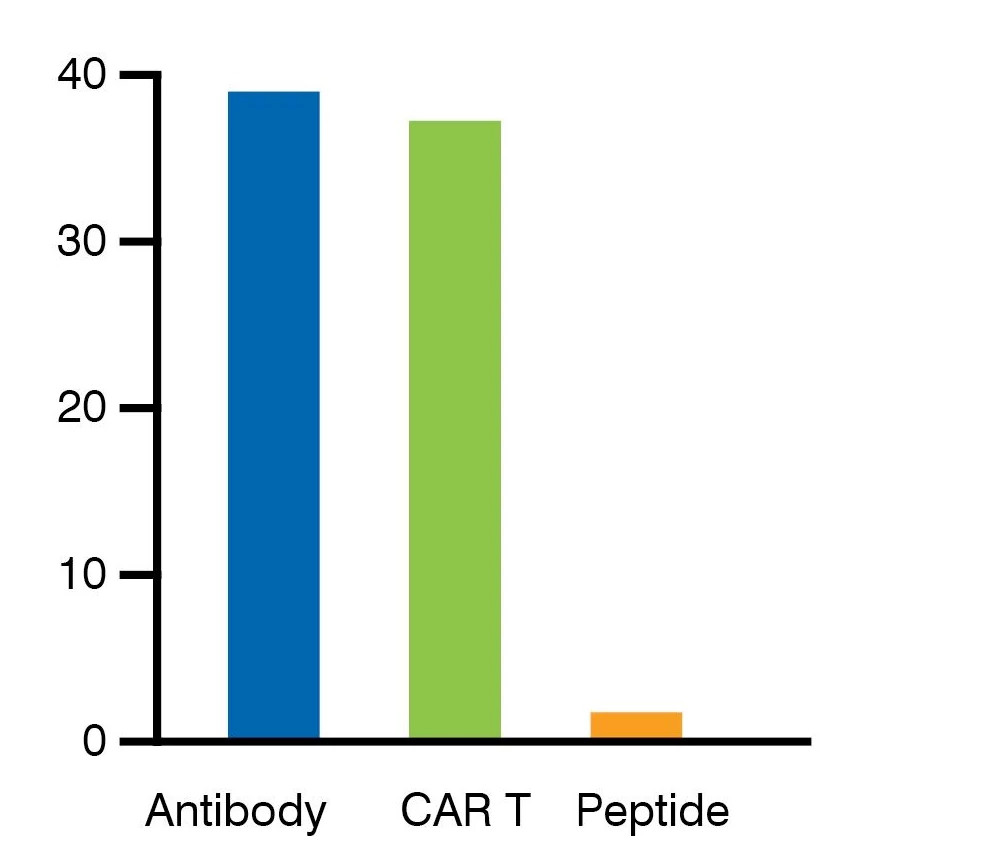 Number of each type of biotherapeutic submitted across all regions
**These figures were last updated in September 2021.
If you would like a more detailed analysis of how our data has been used in NDA or IND submissions, or would like to discuss a potential study, please get in touch with us using our contact form.
Frequently Asked Questions (FAQs) for Cell Microarray Data in IND Submissions