Portable Endotoxin Testing System
The enhanced features of the Endosafe® nexgen-PTS™ address your needs for decreased assay run time, simplified data entry, reduced user variability, and enhanced administration control in your endotoxin testing. The addition of a User Management functionality allows the system to be 21 CFR Part 11 compliant-ready.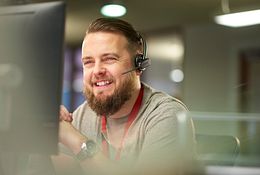 We're here for you.
Our Endosafe Customer Care and Technical Support departments have a 93% satisfaction rate. Want to see more on how we support our customers.
Whether you choose to perform endotoxin testing at the point of sample collection or in the central QC lab, the portability and exceptionally fast results of the Endosafe nexgen-PTS™ can enhance your LAL testing programs and accelerate your manufacturing quality control processes.

Watch the Endosafe® nexgen-PTS™ Video
---
Did you know Endosafe® LAL cartridges
are a compendial BET method?
---
Frequently Asked Questions (FAQs) About Endosafe® nexgen-PTS