Portable Endotoxin Testing System
The enhanced features address your needs for decreased assay run time, simplified data entry, reduced user variability, and enhanced administration control. The addition of a User Management functionality allows the system to be 21 CFR Part 11 compliant-ready.
Whether you choose to perform testing at the point of sample collection or in the central QC lab, the portability and exceptionally fast results of the nexgen-PTS™ can enhance your testing programs and accelerate your manufacturing quality control processes.
Product
Code
Endosafe® nexgen-PTS™ instrument
Ethernet cable
One-year warranty
Power supply
USB cable adapter
Mini-pipettor
Stylus
PTS150K
Endosafe® Customer Web Portal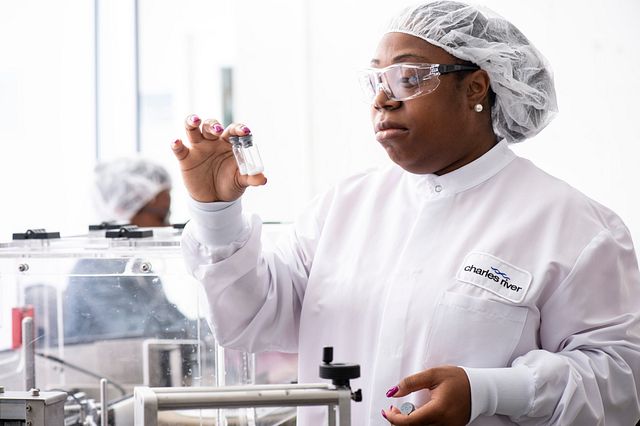 Easily access and download Endosafe® certificates of analysis, material safety data sheets, package inserts, and warranty forms. Log in now
TECHNICAL RESOURCES

Assay Guides

The Endosafe® nexgen-PTS™ utilizes disposable cartridges for accurate, convenient, and real-time endotoxin detection, glucan concentration determination, and Gram identification.


Case Studies

A Pfizer Case Study: Increasing Operational Efficiencies with the Endosafe® Systems
In this webinar, Jeffrey Weber from Pfizer discusses options for endotoxin and compendial testing of pharmaceutical products, with a specific emphasis on the Endosafe® endotoxin testing platforms.
View the Replay

CARTRIDGE TECHNOLOGY

Reduce Retest Rates. Decrease Variability.

There's no mistake that the LAL assay is the gold standard for endotoxin testing, and while conventional kinetic testing is a tried and trusted method, advances in science have allowed for improvement in how it's utilized. The Endosafe® cartridge technology is our innovative response to our customers' need for higher sensitivity and faster quantitative results. Designed to optimize and refine our use of LAL, the cartridge technology eliminates a significant amount of the raw material and accessories required for traditional LAL methods while reducing time-consuming preparation and technician variability.

Each cartridge contains precise amounts of our FDA-licensed LAL reagent, chromogenic substrate, and controls needed to obtain rapid, accurate results. The cartridges automatically perform a duplicate sample and positive product control, thereby satisfying the harmonized BET chapters USP<85> or EP<2.6.14> for LAL testing. Understand how our FDA-licensed LAL cartridge technology is compliant with existing global harmonized regulatory guidelines.

Each FDA-licensed LAL cartridge is manufactured according to rigid quality control procedures to ensure test accuracy and product stability.