PBMC Humanized Mouse Model
In vivo models engrafted with human immune cells are critical for immuno-oncology, infectious disease, and graft rejection research. Peripheral blood mononuclear cells (PBMCs) are of interest when humanizing mice because of their ability to quickly engraft in immunodeficient mice. The majority of mature human immune cells, when using PBMCs, are of human T cell origin (CD4+ and CD8+) within 7 – 10 days.
Combined with our triple-immunodeficient NCG mouse model (strain code 572; lacking functional/mature T, B, and NK cells, along with reduced macrophage and dendritic cell function), pre-qualified PBMCs obtained from HemaCare (a Charles River Company) allows researchers to quickly confirm results, without the need to qualify donor cells.
This Hu-PBMC humanized mouse model is ideal for short-term studies requiring a strong effector and memory T-cell and NK-cell function.
The HuPBMC-NCG mouse model is currently available only in North America.

Benefits of the PBMC Humanized Mouse Model
Convenient – Ready-to-use PBMCs are pre-injected and tested for effective engraftment in the NCG mouse model.
Efficient – Pre-screened PBMCs save time, labor, and costs associated with donor qualification. There are no license requirements.
Quality – PBMC cell inventory has been screened for engraftment rate, body weight loss, and study term. Cell numbers have been optimized for use in the NCG mouse model. 
Trusted source – The engrafted NCG mouse is a result of a partnership between industry leaders with more than 100 years of combined experience in providing high-quality animal models and human biologics for research purposes.
---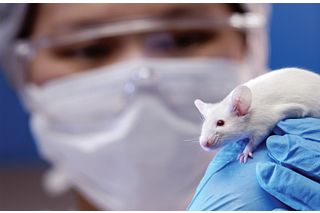 Explore Our NCG Portfolio
The NCG triple-immunodeficient mouse model is the foundation of our humanization portfolio. Are these humanized mice right for your research?
---

Pricing and Ordering Information
Pricing

Price includes the cost of the NCG mouse and PBMC injections, as well as the cost associated with the procedure.

How to Order

Place your order for the HuPBMC-NCG Mouse today by contacting Charles River at 1-800-LABRATS (1-800-522-7287).

Available in North America only.
Frequently Asked Questions (FAQs) about PBMC Humanized Mice