In Vitro PDX Models
In addition to more than 260 commercial human tumor cell lines, we currently have over 75 proprietary cell lines derived from our PDX models, each with selected clinical data and comprehensive molecular data for the originating tumor, and which have been characterized by their sensitivity for up to 240 reference agents.

Figure 1: Schematic of in vitro 2D PDX assay. The Patient derived tumor material or cell lines are cultured into a monolayer and tumor growth is monitored to test effects of compounds.
By using tumor cell lines derived from our portfolio of PDX models, we retain characteristics such as expression and mutation profiles, which enables us to offer "matched pairs" of xenografts and corresponding cell lines. This allows you to use the same models for in vitro, ex vivo and in vivo efficacy studies.
Oncology Webinar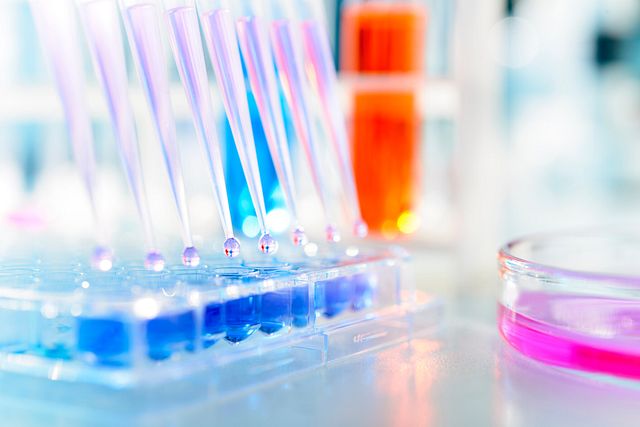 Integrated Approaches: Leveraging in vitro and ex vivo tools for oncology research.
In Vitro Tumor Cell Line Screening
We offer fixed in vitro PDX model screening panels for the most cost-and time-efficient studies such as:
Solid tumor histotypes
Hematological cell lines
Asian cancer cell lines
We also offer customized panels of up to 100 cell types.
Our 2D assays can be used in a variety of ways:
Assessment of potency and selectivity
Identification of mode of action via COMPARE analysis
Administration of combination studies
Analysis of multidrug resistance
Integrating In Vitro and In Vivo PDX Models
Our integrated approach using in vitro 2D, ex vivo 3D, in vivo models and bioinformatics data will facilitate drug development and enhance the speed of your oncology research.
To learn more about our PDX model offerings, including molecular information, visit our Tumor Model Compendium.
Frequently Asked Questions (FAQs) in PDX Model Research