End-to-End Huntington's Disease Studies
No matter what stage of your HD program, if you're validating your target, or ready to advance your lead candidate, we offer predictable translational Huntington's disease studies to enhance your program efficacy. View here how to incorporate these services into your workflow.
In vitro assays to monitor mHTT regulators, target degradation and ATM inhibitors
In vivo models (mouse, rat and large animals) for pharmacology and efficacy studies
In Vitro Huntington's Disease Studies
Charles River Laboratories has a broad portfolio of Huntingtin (HTT) detection assays to support your Huntington's disease (HD) drug discovery and development. Cell-based assays specific for different HTT protein species are available on the Mesoscale platform as well as the Quanterix® platform.
High content imaging using disease relevant cell types is critical to the translational screening of small molecules and genetic modifiers. These validated high content in vitro assays can be applied to both target and phenotypic based screening. HD HSC assays have also been developed using animal derived neurons and iPSC/hESC CRISPR edited cell lines.
Tell Us How We Can Support Your Program
High Content Imaging of HD Cellular Models for Phenotypic Discovery
Survival of cortical and striatal neurons after transfection with mutant Huntingtin (HT) fragments.
In Vivo HD Animal Studies
For successful translation from in vitro to in vivo, Q175 and R6/2 Huntington disease mouse models have been validated using various biochemical markers, behavioral endpoints, gait changes, and cognitive testing. Some of the tools that have been used to validate the Huntington's disease mouse model include:
In addition, biochemical methods such as histology, immunohistochemistry, and qPCR are included to detect biochemical endpoints.
CHDI and Charles River Collaboration
These organizations began working together in 2005 on drug discovery and development for Huntington's Disease (HD). Over the years, Charles River has established and validated tools and methodologies within expert teams to support CHDI's mission of developing novel therapeutics that will substantially improve the lives of those affected by HD.
Together, Charles River and CHDI have identified novel potential drug targets, bred and validated translational research animal models, run large screens and generated proof-of-concept molecules, and evaluated the potential efficacy of both small molecule and biologic candidates in preclinical models of HD. These cutting-edge approaches have resulted in over one hundred co-authored posters and dozens of peer-reviewed papers. Additionally, the expertise developed throughout this partnership has helped more broadly facilitate increased HD research within the larger drug discovery and development community.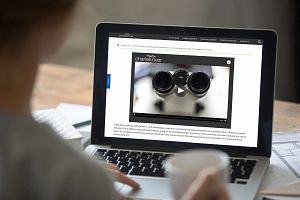 Huntington's Disease Resources
Check out our Huntington's Disease posters, publications and other scientific resources…
Frequently Asked Questions (FAQ) for Huntington's Disease Studies