Lab Animal Health Monitoring Programs
To effectively detect pathogens, it's best to use multiple lab animal health monitoring testing modalities at various levels within a research facility. We're always looking to identify and incorporate the most analytically sensitive and specific technologies in order to provide you with the most accurate and reproducible results. 
Our animal research diagnostic team continually broadens the scope of our services in order to offer multiple health monitoring programs through sensitive and specific PCR technology.
---
An Easier Solution to Submit Your Samples
Our Laboratory Testing Management (LTM™) platform can help streamline sample submission, result reporting, and tracking – all from one convenient place.
---

Sentinel Free Health Monitoring
Overcome the limitations of detecting infectious agents in soiled-bedding sentinels by using more sensitive animal health surveillance methods. Reduce the need for research animals by using a sentinel-free health surveillance program, such as Exhaust Air Dust (EAD®) testing, to screen for pathogens.

Environmental Health Monitoring
Reduce or eliminate the need for sentinel animals for animal health monitoring testing. Environmental health monitoring programs provide a proactive approach to identifying and excluding harmful factors that may affect the health of your animal colonies.
---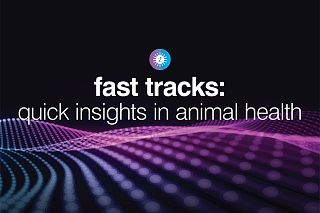 Get Quick Insights in Animal Health, On Your Schedule
Our Fast Tracks learning series offers short, on-demand presentations on how to protect the health and security of your animal models. It's fast and it's free.
---
Lab Animal Health Monitoring Protocols
We offer lab animal health monitoring protocols on multiple research animal species for both routine surveillance and for diagnosing diseases, including:
Our protocols include pathology, serology, microbiology, parasitology, and PCR infectious agent testing.
Once you are ready to submit your diagnostic sample, you can use our online data management platform, Laboratory Testing Management (LTM™), to manage your workflow, track the status of orders, and review results in one place. This secure, web-based portal provides users with 24/7 access to create orders, print forms, and perform other administrative tasks.

Frequently Asked Questions (FAQs) About Lab Animal Health Monitoring