Drug Development Continues Amid COVID-19
The research community persists through this pandemic for the sake of patients waiting for therapies. We are proud to assist your efforts with a full range of development support.
Coronavirus Services by Modality
What are you working on? Explore the drop-downs below to find the support you need for your program.
ANTIVIRAL THERAPIES

On the hunt for an antiviral therapy? From target identification and hit finding through lead optimization and safety assessment, there's much to do, and the faster you can complete it, the better. We can help.

Our partnerships with Distributed Bio gives you access to a developable therapeutic antibody library plus their antibody optimization technology, and with Fios Genomics, AI to mine existing data to repurpose and accelerate treatments.

In Vitro Screening

Use in vitro assays to screen for antiviral compounds before moving to testing efficacy in in vivo models. Depending on your antiviral's mechanism of action, these can be added at different points in the study – before, during, or after viral infection of cells, or pre-incubation with the virus before infecting cells. Relevant screening includes:

Expedited in vitro antiviral assay to screen novel and existing antiviral therapies against a set of virus strains
Positive hits testing against the BSL-3 SARS-CoV-2 pandemic strain

CORONAVIRUS VACCINES

Vaccine development is a lengthy process that you can accelerate by working with a single team that offers full support from efficacy through safety and an intimate knowledge of regulatory guidelines. Our coronavirus vaccine-specific services include:

In vivo protection studies in mice: immunization and challenge tests, including coronavirus challenge models (HSV-1 and respiratory syncytial virus)
In vitro and in vivo immunogenicity testing
Immune profiling, mechanism of action studies
In vitro assays (cell-based assays and cytotoxicity assays)
Vaccine candidate toxicity studies, in compliance with GLPs (up to BSL-3 containment through established partnerships), including:

Evaluation of the immune response against the antigen and the vector
Biodistribution/shedding studies for viral vector-based vaccines

IMMUNOMODULATORY THERAPIES

SARS-CoV-2 and other respiratory viruses, in some individuals, drive an immune response which leads to tissue damage and loss of tissue function. Whether you are developing a new therapy or investigating a repurposed immunomodulatory compound, you can best assess efficacy in models that recapitulate the features of viral-driven immunopathology. Ours include:

Influenza challenge model:

Respiratory pharmacology models for the evaluation of acute respiratory distress syndrome (ARDS), chronic obstructive pulmonary disease (COPD) and influenza
Lung LPS PD model
Models, Studies, and Services for Your Coronavirus Research
Additional Support for COVID Programs
Read on to discover extensive support for your ongoing discovery and development endeavors.
IND-ENABLING PROGRAMS

The goal of your development program is to achieve regulatory approval of your therapy. There are many providers to choose from, but with so much at stake, it's best to go with partner who specializes in investigational new drug (IND) programs, one with a proven track record.

Our team has contributed to 85% of the therapies approved by the FDA in 2019 and continues to work on our clients' IND-enabling programs for:

Vaccines: rodent, rabbit, and risk mitigation strategies
Gene therapies/oligonucleotides: rodent and large animals
Monoclonal antibodies: rodent and large animals

CLINICAL SUPPORT SERVICES

Every stage of your development program depends on quality data. Get comprehensive analytical support from discovery to the clinic, manufacturing, and beyond.

Clinical sample analysis

Human vaccine studies: PK, biomarkers, cellular and humoral immune responses

Biosafety and clearance studies

SARS-CoV-2 PCR Assay
This assay is designed to screen critical process materials like cell banks or bulk harvests in the production process of biopharmaceuticals for SARS-CoV-2, based on protocols recommended by US CDC, EU agencies, and WHO and optimized for test item specifics.
Clearance or inactivation studies (analyzing efficiency of inactivation procedures)
Two model virus test systems (BSL-2)

Porcine hemagglutinating encephalomyelitis virus (PHEV)
Human coronavirus 229E

MANUFACTURING AND SUPPORT SERVICES

Ensure the safe manufacture and accelerate the release of your COVID-19 drug therapies and vaccines:

Rapid, accurate, and robust quality control test methods: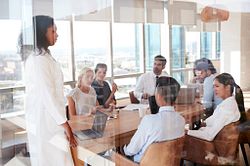 Can't Find What You're Looking For?
Talk to us. Our scientific and regulatory advisors and subject matter experts are ready to discuss the challenges you're facing and can help you find solutions.
---

Frequently Asked Questions (FAQs) about Coronavirus Therapeutic Development