Significant advances in technology like CRISPR/Cas 9 have paved the way for gene therapy as a viable approach to treating disease. As a unique biologic product, however, gene therapies demand equally custom solutions to ensure their safety, efficacy and stability. With an industry-leading portfolio of services and regulatory expertise, Charles River can help you create and execute a robust program that carries you from early research to the clinic and beyond.
Our global network of facilities offers gene therapy testing services where you are, with sites in the US, Canada, France, Ireland, and Germany; and, with 70 years of success in bringing medicines to market, you can trust our team to help you reach your goals. Whether you're looking for insight on approvals, stand-alone testing services, or full program support, fuel your gene therapy development with Charles River.
---
Webinar Series: Platforms for Gene Therapy Characterization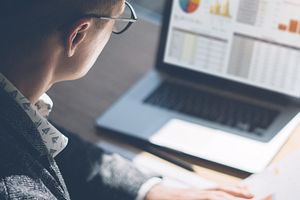 Enhance your existing analytical methods and explore innovative, novel tools to support safe and effective gene therapy development.
---
Browse our Gene Therapy Testing Services and Resources