Auditory Safety and Ototoxicity Studies
With more than 15 years of experience in conducting preclinical ototoxicity studies, our team has become the go-to lab for evaluating the potential ototoxicity of a compound. Drugs administered into the middle ear (or those which contact the middle and inner ear tissues), as well as drug classes that have demonstrated ototoxicity following systemic administration (e.g., aminoglycoside, antibiotics, sildenafil), should be subject to a thorough safety evaluation that includes functional auditory testing and relevant histopathology to assess possible ototoxicity.
Functional Ototoxicity Testing Guidance
Based on regulatory guidance, we perform functional ototoxicity studies, test-relevant histopathology, and evaluate the cytocochleogram to assess potential ototoxicity of a compound. These studies provide data to support the safety of these compounds. We collaborate with sponsors and regulatory experts to develop the best program to determine if your drug is ready for further clinical evaluation for these specific indications.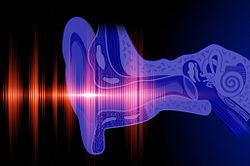 Published in Toxicologic Pathology
Our preclinical ototoxicity experts have published Evaluation of a Model of Long-Term Middle Ear Catheterization for Repeat Infusion Administration and Cochlear Hair Cell Injury in Guinea Pigs.
Read More
Do you have the experience to execute my auditory safety studies?
Simply, Yes. From single preclinical ototoxicity studies to supportive studies included in your full IND-enabling programs, our experienced scientists and capabilities can help you execute your GLP-compliant studies. Explore our services and capabilities.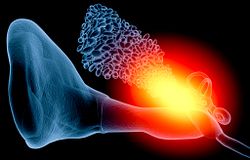 Get Started
Certain compounds and medications can result in damages in the ear. When preparing for your preclinical studies or your IND program, be sure to talk with an expert to ensure that you have the right studies aligned to ensure safety.
Frequently Asked Questions (FAQs) for Preclinical Ototoxicity Studies
What are preclinical ototoxicity studies?

Preclinical ototoxicity studies allow assessment of potential risk of a drug to impact the auditory pathway. These are conducted in drugs that are administered directly to the ear, those in classes of risk, and those that have direct impact on the auditory system.

Why do I need to conduct ototoxicity studies?

You need to conduct preclinical ototoxicity studies if you have a compound in a class of risk, are directly administering to the otic space, or have noted issues with the drug in this sensory system. Issues include, but are not limited to, vestibular clinical findings, pathology findings in the otic space, or findings noted in the clinic, including tinnitus, ataxia, or hearing loss.

What drugs require ototoxicity testing?

Ototoxicity testing is needed if you have a compound in a class of risk like an aminoglycoside, loop diuretic, or other known ototoxicant. In addition, if you are directly administering to the otic space, or have noted issues with the drug in this sensory system (hearing loss, vestibular issues, tinnitus).