Musculoskeletal Expertise
Charles River offers a fully integrated service with a multidisciplinary team of scientists, pathologists, veterinarians, and surgeons to assess the safety and efficacy of drugs and devices that have an intentional or unintentional effect on the musculoskeletal system in both short- and long-term studies. As a developer, you may need bone toxicity studies to move your program forward. This approach allows for the comprehensive evaluation of bone, muscle, and cartilage drug efficacy and safety, as well as orthobiologic applications.
---
2020 Virtual ASBMR Participation
Learn about considerations for those pursuing bone-targeting therapies in this interview during the American Society for Bone and Mineral Research Society Annual Meeting.
---
---
Regulatory Toxicology and Pharmacology Published Article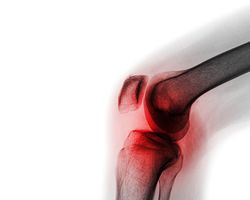 View this nonclinical cardiovascular safety evaluation of romosozumab, an inhibitor of sclerostin for the treatment of osteoporosis in postmenopausal women at high risk of fracture.
---
Can we support your complex musculoskeletal studies?
With 25 years of combined bone toxicity experience, allowing our partners to trust us with their unique studies. From exploratory studies to pathological endpoints, our teams are here to fully support biotechnology and pharmaceutical companies. Explore our available capabilities and services.