Approaches to Rare Disease Studies
Where to start your rare disease drug development? In the race for a cure, researchers and patient-centric foundations are attacking rare disease research from multiple angles and in parallel. With the goal of reducing drug development time, scientists are applying innovative technologies, assessing multiple modalities and leveraging lessons learned from various forums.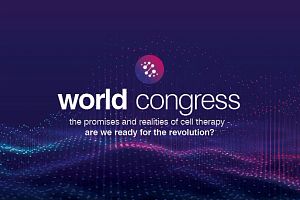 World Congress 2021
The Promises and Realities of Cellular Therapy: Are We Ready for the Revolution? Gain insight on key strategies from Dr. Peter Marks and other thought leaders.
View on demand
---
A Rare Disease Trailblazer Story
Hear from Leading Researchers, Clinicians, and Patient Advocates how their collaboration lead to the development of Jacifusen, an ALS antisense therapy.
---
Technologies for Rare Disease Studies
Platforms such as high-throughput screening (HTS), cell-based assays, and research models can be designed to mimic specific diseases using CRISPR and stem cells technology, providing more disease-relevant data for safety studies and translation to the clinic.
We are proud to collaborate with Open Treatments Foundation to decentralize gene therapy for rare genetic diseases by empowering patient foundations.
---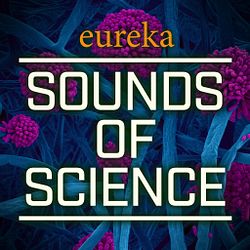 A Father's Fight
Terry Pirovolakis's son Michael was born with the ultra-rare SPG50 disease. Learn more in our Sounds of Science podcast.
---
Modalities in Rare Disease Studies
The rare disease research pipeline is growing, fueled by technological advances in multiple modalities such as antisense oligonucleotide therapies.
---
Drug Development by Disease
The World Health Organization has identified over 7,000 rare diseases and expects 250 more added to the list each year. That's 1 in 10 of the population affected.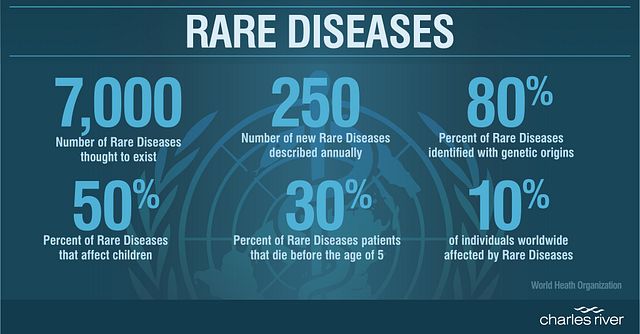 The Disruptors: Conversations in Science
To pay homage to the most disruptive and visionary scientists leading the effort on the frontlines, Charles River is sharing stories about the state and direction of scientific research, discovery, and therapeutic development.
Meet the Disruptors
Frequently Asked Questions (FAQs) about Rare Disease Research