Non-GLP Acute Toxicity Studies
Your early toxicology studies may not need to be conducted in compliance with GLP regulations. But, it is still necessary that your study design is flexible, data quality is ensured, and you can be confident with your timelines to meet your program goals. As a developer, you have access to non-GLP acute toxicology studies with streamlined protocols, redesigned in-life procedures, and targeted reports all executed efficiently with highly regarded scientific rigor. Redesigning our approaches has translated directly into savings for our sponsors, without compromising objectives and quality.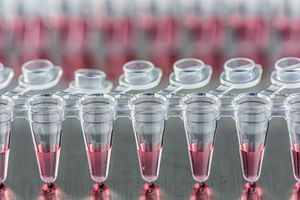 Your Guide to General Toxicology
This brochure outlines our general toxicology services, while sharing challenges and advantages for Charles River conducting your general toxicology services.
Read the Guide
Template Study Designs and Reports
Our non-GLP acute toxicology studies use simplified protocol (study plan) templates and corresponding abbreviated report formats. The simplified formats are designed to allow for key objectives to be evaluated yet allow flexibility in design to address key objectives and endpoints for your test article/item. Using streamlined designs that focus on preliminary evaluation of key endpoints allows for studies to be initiated quickly and efficiently.
Streamlined Processes and Documentation
Our streamlined processes and documentation mean studies are easier to initiate and execute, as well as have reduced and more efficient handoffs for data collection and review. We have nimble and dedicated staff available to perform multiple functions resulting in simplified processes. Client interactions are simplified as well.
Support Services
The following specialty groups are available to provide the ancillary services necessary for a complete safety assessment:
Frequently Asked Questions (FAQs) about Non-GLP Acute Toxicology
What is non-GLP acute toxicology testing?

A non-GLP acute toxicology study maintains the same high level of study conduct and execution, but is not required to comply with all GLP requirements. These toxicology studies are performed to high standards of quality to ensure accurate and reliable study data that are needed to evaluate your test article/item.

What is GLP versus non-GLP acute toxicology testing?

Good Laboratory Practice (GLP) regulations outline study conduct and documentation practices to ensure that studies can be reconstructed and repeated in a reliable fashion. The purpose of the regulations is not to provide data interpretation guidance nor dictate the safety characteristics of the test article/item.

How do you test non-GLP acute toxicity?

Non-GLP acute toxicity studies are traditionally short (less than two weeks) and designed to identify major issues that could impede the development of your test article/item. The study designs have limited animal numbers and limited endpoints including, but not limited to, clinical observations, food consumption, body weights, toxicokinetics, clinical pathology, and limited histopathology (limited to major organs). Also, the study may be designed to help identify doses for longer duration GLP studies.
Our Next Training & Events